A cool opportunity for students grades 9-11: Michigan Tech University has a summer Engineering Scholars Program that gives students the opportunity to explore engineering! The application deadline is April 9th. Check out this link here to see all of the special programs they have this year, all featuring different concentrations within engineering. There are also opportunities for financial assistance at this link, if needed!
https://www.mtu.edu/syp/discover/pathway-programs/

Sports practices for today are voluntary. JH boys basketball is cancelled for today. Competitive cheer for Varsity ONLY is still on at Meridian for today.

Coleman Schools will be closed on Monday, 1.30.2023, due to road conditions. Afternoon and evening event information will be posted by noon tomorrow.

Sports Pictures for today are cancelled and will be rescheduled. Information will be shared when a date is confirmed. There are no sports practices scheduled for today. The Snowball Dance for the high school is on for tonight. The Road Commission has been out since early this morning, which will help with the icy roads we had overnight. Thank you to the Road Commission and all of our custodians for their work this morning.

Coleman Schools will be closed today, Friday, 1.27.2023, due to continued/worse icy road conditions. Information will be posted by noon about any afternoon/ evening events. Be safe and stay warm today!

Sports practices for today, 1.26.2023 are VOLUNTARY- contact your coach to learn if practice will be held. Team Pictures will be held tomorrow, 1.27.2023, for JV/V Boys Basketball, Boys Bowling, JH Cheer and JH Boys Basketball. Team Pictures will be held at a future date which will be shared later for JV/V Girls Basketball, HS Cheer, Girls Bowling. JV/V Girls Basketball,

A message will go out by noon Thursday (today) letting everyone know if there will be voluntary sports practices and team pictures today. There will NOT be practices/ meetings for other extra-curriculars. Thank you.

Coleman Schools will be closed Thursday, January 26th, due to overnight freezing of the secondary roads, especially those leading in and out of Isabella County. Please be safe today and stay warm!

Hey everyone! Coleman was recognized as number 3 in the state of Michigan for the biggest increases in FAFSA completion over the past 2 week! Shout-out to our seniors and their parents for getting these important applications complete, and also to our College Advisor, Ms. Jacobs, and our Counselor, Ms. Willoughby for sharing out information and helping out everywhere they can to help set up our seniors for success! You rock, Comets!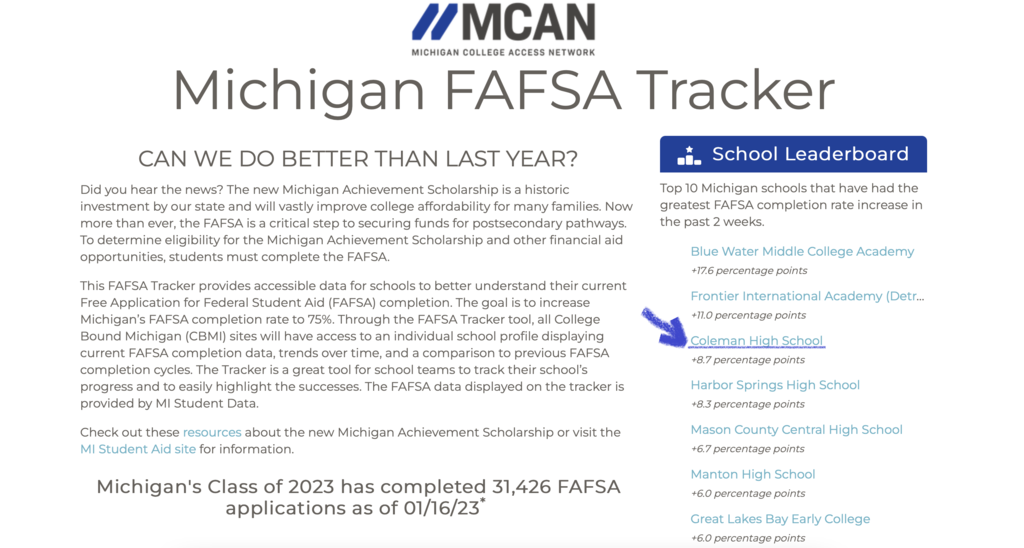 Self Love Beauty is hosting the 2023 Teen Conference! It is for 6th-9th grade girls that want to learn some self-confidence and self-love skills! Check out the flier for more information.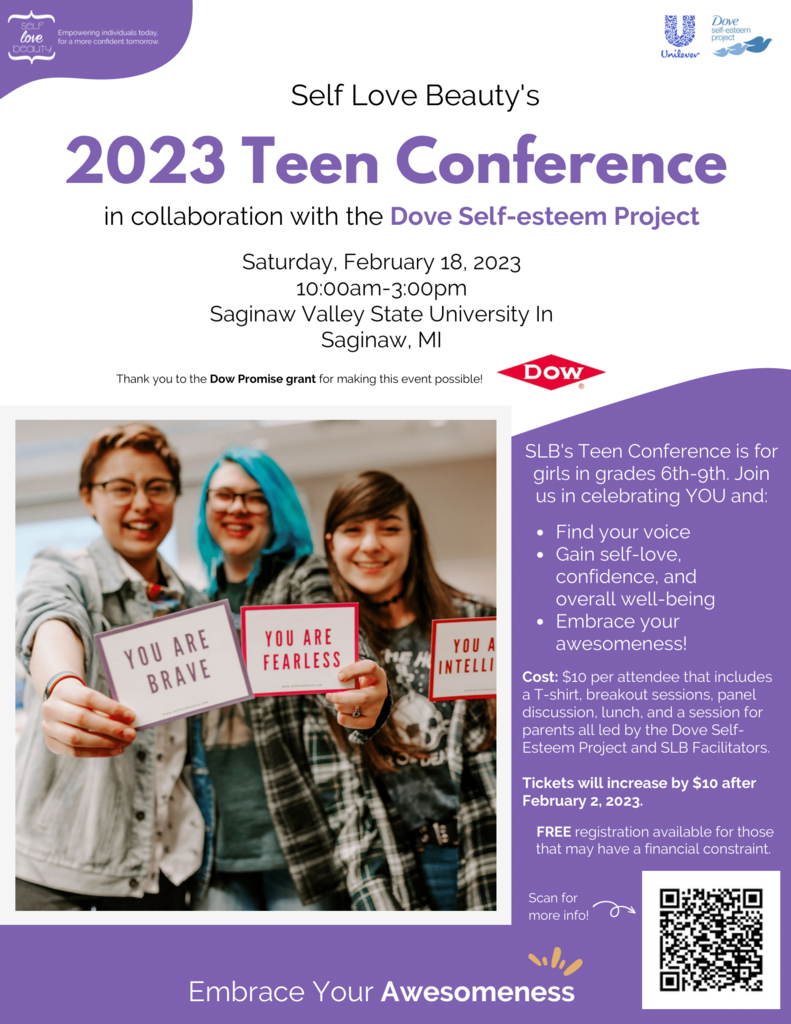 The Midland Area Community Foundation volunteered at the Culinary building on Monday to do some deep-cleaning for us! Thanks so much for donating your time, and for everything else you do to support us, we appreciate it!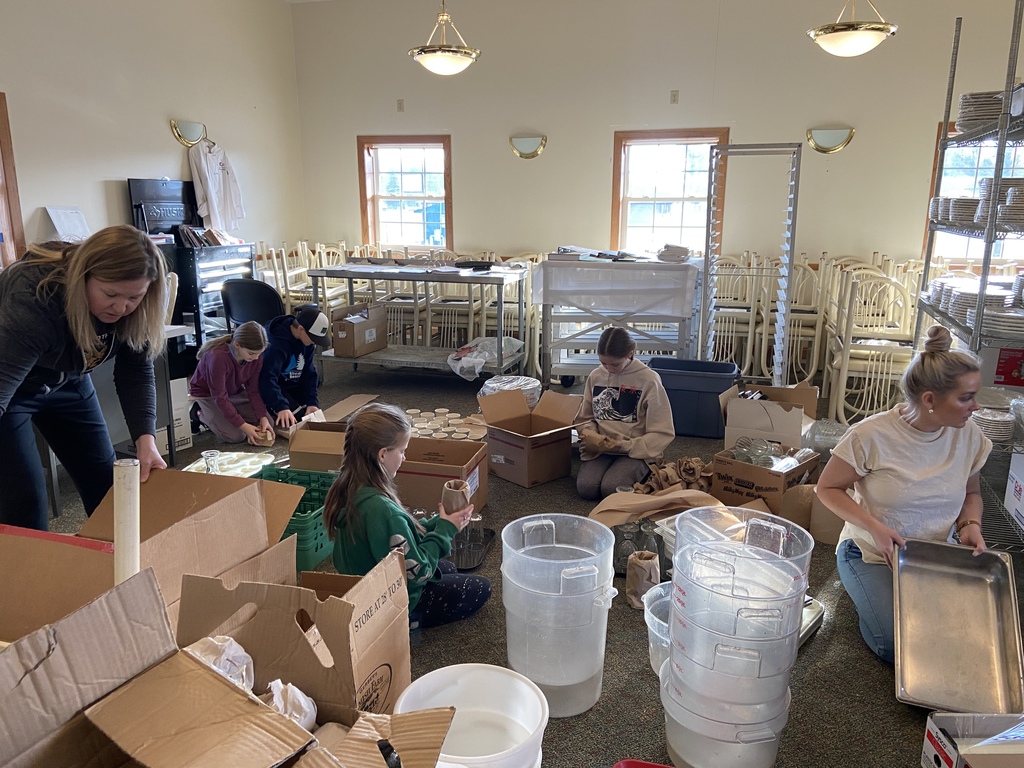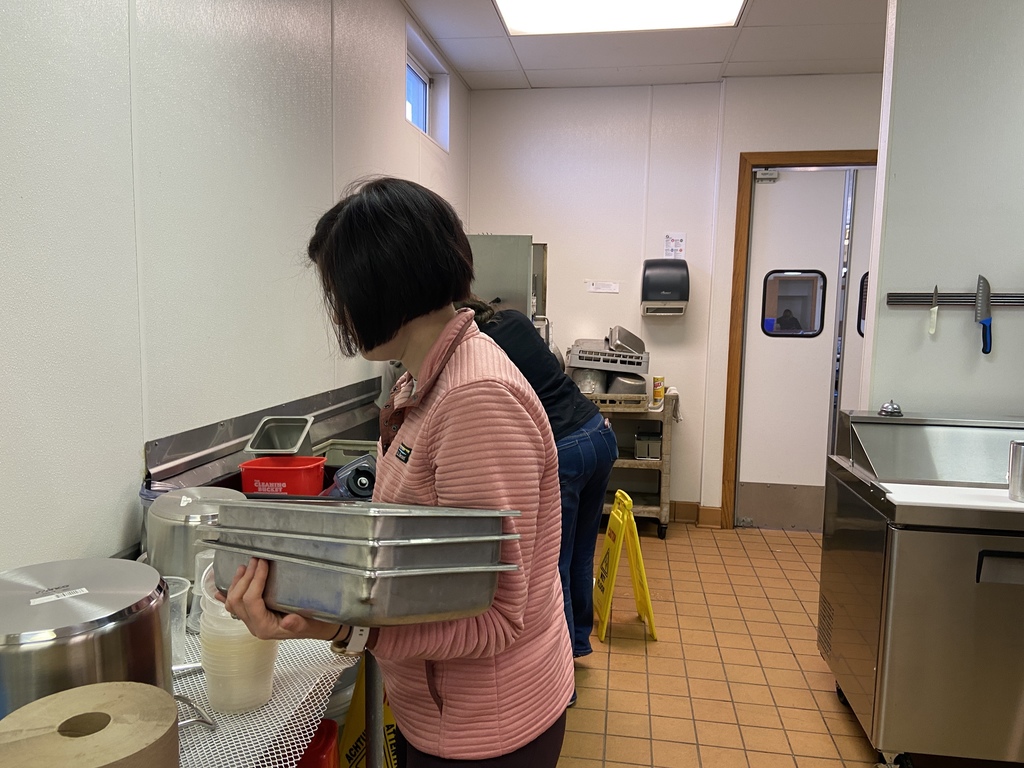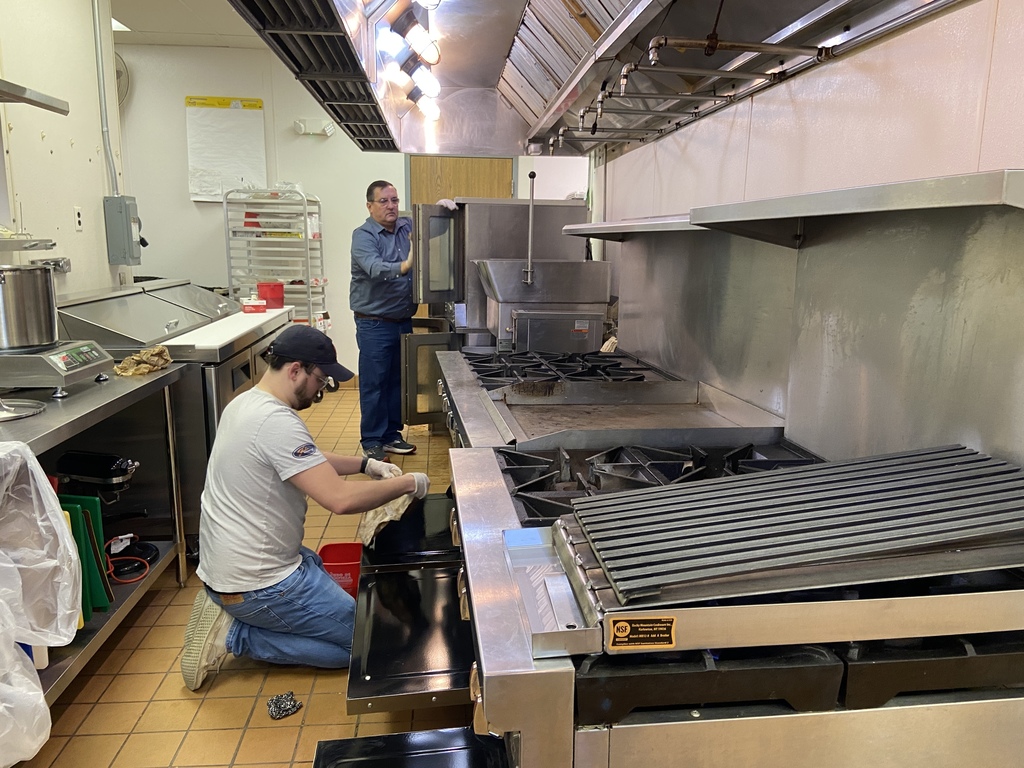 Busses are running about 15 minutes behind due to getting a late start at the high school. They are all en route. Thank you!

Today is Technology/ Communications Recognition Day! We have some great people with strong skills in this area. They keep us in the latest technology to benefit students and staff, seem to love a new challenge and bring us fresh ideas. They advertise information daily that is sent to them by staff about what we do with students and get the word out to the community. They keep us organized and updated on what events are coming next and have a creative side. Thank you to Jim Burkhart, Brian Cone and Shane Gross. Thank you to our Student Technology Staff- Zach MacPhee, Gabrielle Crowl for all you do in the Technology realm. Thank you to Laurie Bell and Natalie Rogers for taking care of most of our online presence through the website and social media as well as ensuring the community can use our electronic signage to learn about events. If you have a few minutes today, stop some of these people and say thank you, give them a small token of appreciation or just a pat on the back.  And no, we did not make them post their own recognition message- that's why it's not nearly as eye-catching as most ;o)

A big shout-out to some amazing collaboration happening with the Drama Club and the Spring Play! We have 37 kids participating this year in Drama Club and the Spring Play. The STEAM class is building our set and have done a fabulous job so far! They have already built a wonderful balcony platform (pictured), and are building 2 fruit carts for the market scene and backdrop pieces. Another organization that wishes to remain anonymous has generously loaned us some set pieces. We have some Junior Athletes who were willing to be part of the play in a minor yet important role -- pulling the carriage across the stage! Thank you, Comets, for being willing to jump in and help! We were able to rent an actual Cinderella carriage with delivery and set up for only $150. Locally, M & M Feed is letting us borrow their wagon again this year for the market scene. Watch this spring for your chance to get your tickets to the Spring Play. These amazing collaborations are building hands-on, real-world skills for our students and your families will be able to experience the result. Thank you everyone for contributing!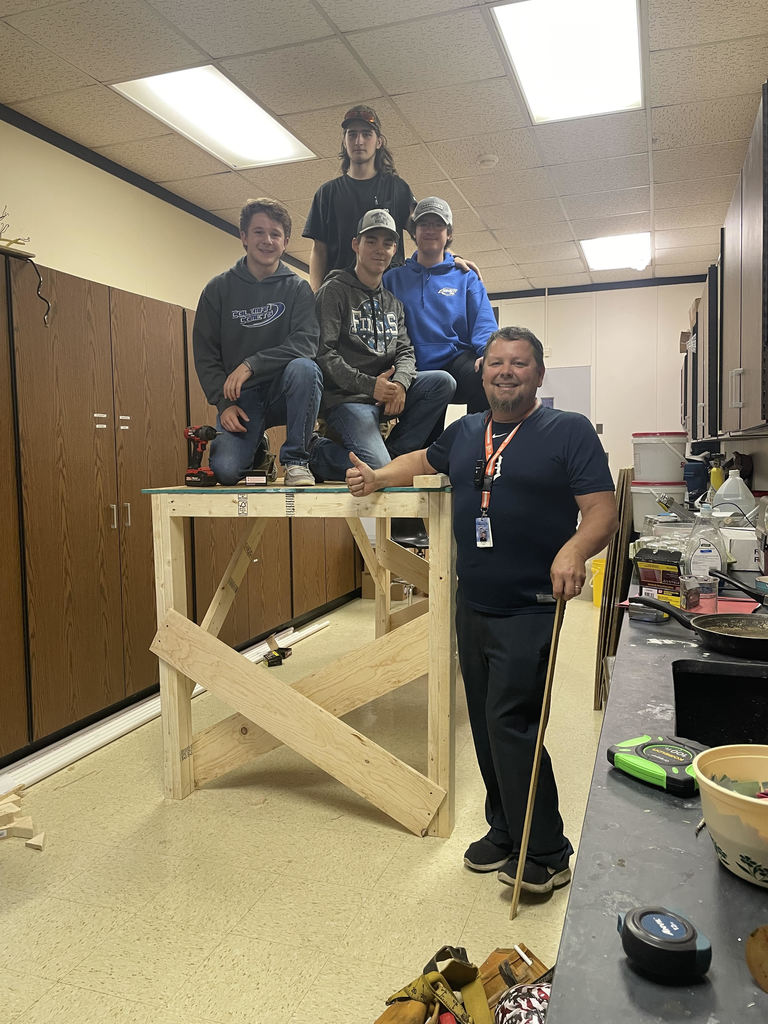 Just a quick reminder that Wed., Dec. 21st, is our last day before the winter break. Jr./Sr. High will release at 1:50 p.m. and Elementary at 2 p.m. School will resume on Tuesday, January 3rd, and we look forward to seeing you then. Enjoy your winter break and holidays and we hope you have a relaxing and fun time with family and friends! See you on the 3rd!

Tonight during halftime of the girl's Varsity basketball game, we will be recognizing Isaiah Biers's big win of the MHSAA D4 Pole Vault Championship last year! We're so proud of our Comet for reaching his lofty goals! Stop by tonight if you'd like to see some basketball and to congratulate Isaiah!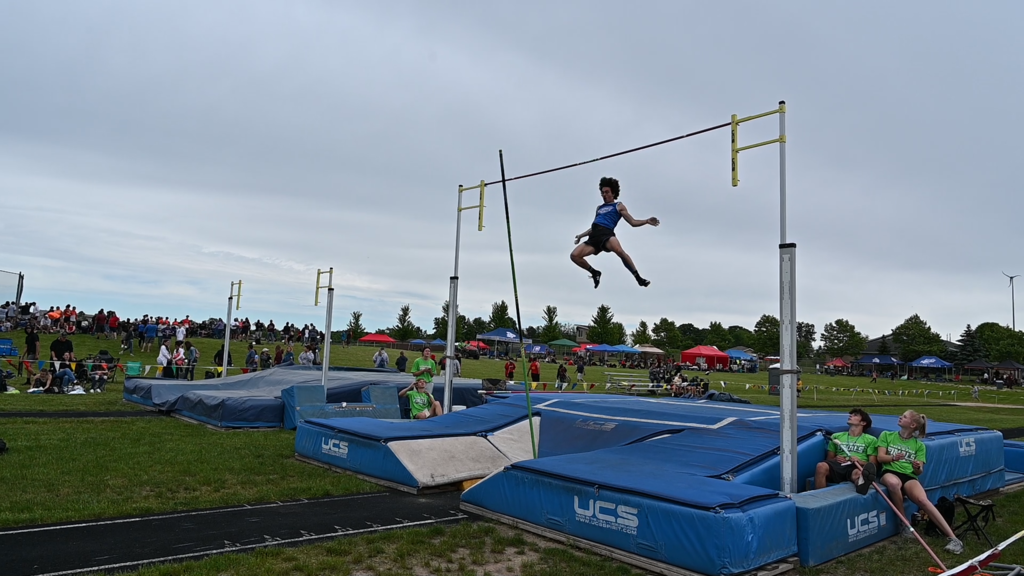 Mrs. Peckham's American Sign Language class had a visitor last Friday! Mr. Trent Wade, the director of the ASL program at Delta College and a close personal friend of Mrs. Peckham's, took the time to share his experiences of being born deaf, his challenges learning sign language at age 13, his determination to overcome obstacles to graduate with a MA in education and how he navigates the daily struggles with his deafness while Mrs. Peckham translated. The class enjoyed this opportunity to learn more about deaf culture from someone who experiences it first-hand. To teach her classes, Mrs. Peckham brings in lessons from the Delta ASL classes that she's involved with, but at a slower pace with added information to enhance their learning. Additionally, a new Deaf community member visits her class every month to share about their life and struggles in a hearing world. Thank you, Mrs. Peckham, for sharing this great information about your class, we're so glad to have you with us!

Thanks, Mr. Klopf, for sharing these fun photos from your class!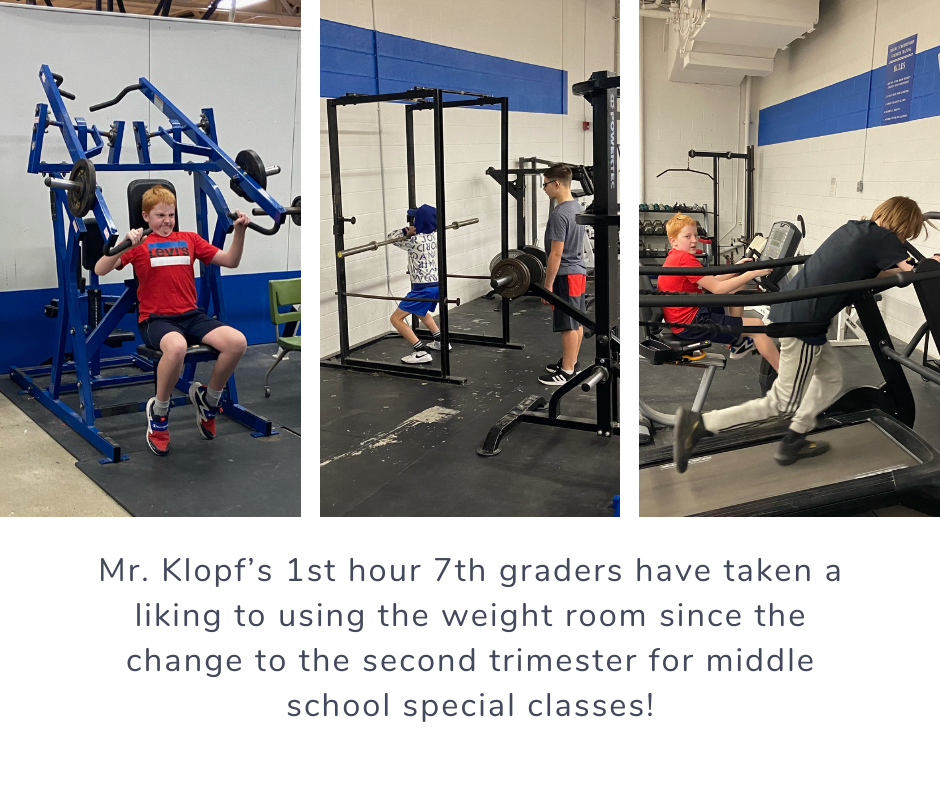 Patriot's Pen Essay Contest Winners Announced! In October, 7th grade students wrote essays as part of an essay contest sponsored by the VFW. The topic was "My Pledge to Our Veterans." The winners from the Coleman Post #1071 were announced. Winning first place was Emmi Carr, and second place was awarded to Raegen McCoy. Charlee Rhode earned third place. Each winner was awarded a cash prize, courtesy of VFW Post #1071. Congratulations to our essay winners, and a special thank you to VFW Post #1071 for their generous prize donations! (left to right) Charlee Rhode, Reagan McCoy, Emmi Carr