Attention Dual Enrollment/Early College students: please be sure that you are checking your Delta emails for class schedules and textbook information.

Announcement -- Coleman Culinary at the Depot! The Midland County Culinary CTE Program, formerly at Windover, will be moving to Coleman Community Schools for the 2022-2023 school year! It is moving fast and students will start in the program this fall from all over Midland County! It will be hosted in the former historic train depot, also known as the former Yesterday's Depot restaurant that many longtime Coleman residents will remember. Please follow this link to read the full press release:
https://5il.co/1gj2p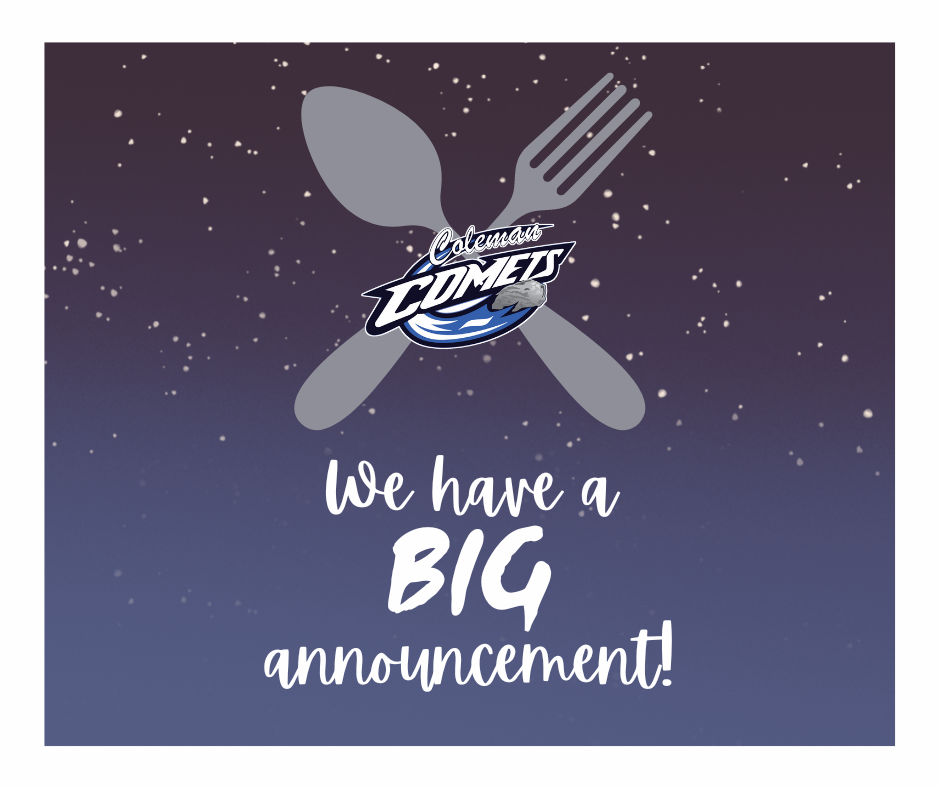 It's not too late to sign up for your student's back-to-school immunizations during our Open Houses on Wednesday! The Health Department will be stationed in the Jr/Sr High Auditorium. This is a great opportunity to receive all of the back-to-school immunizations your K-12 student might still be missing, including the COVID-19 vaccine for those that are interested. They will only bring what they need, so if you'd like to participate, or you'd like to assess what immunizations your student still needs, please contact the nurse, Shelley, at (989) 832-6662.

Now through Nov. 1, Bayer Fund's America's Farmers Grow Communities program encourages eligible farmers to enroll for the chance to direct $5,000 donations to local eligible nonprofits, schools or ag programs. America's Farmers programs have awarded $65 million to thousands of nonprofits, schools and ag students across rural America since its inception in 2010. To enroll for a chance to direct a donation, check out @AmericasFarmers website for more info: 
www.americasfarmers.com
  or call 1-877-267-3332 toll-free. It only takes a few minutes to potentially make an impact for a rural nonprofit or school in your area.

Are you going to the FREE Backpack Giveaway event hosted at the Family Center on August 25th? If so, make sure you register by this Friday, the 19th to ensure your student will receive a backpack for back-to-school!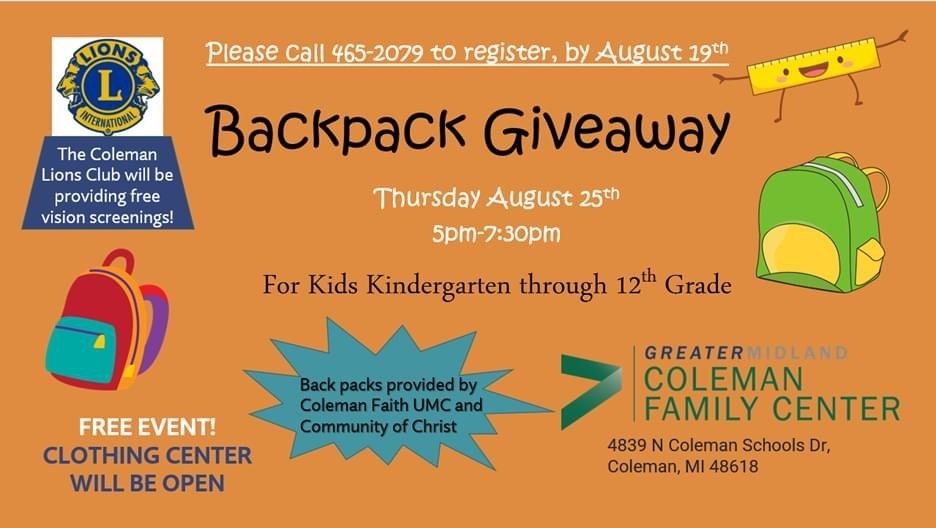 The annual school open houses are coming up very soon! Make sure to stop by on August 24th from 5:30 - 6:30 at the elementary or 6-7 at the high school for your class schedule, food, and a chance to meet your teachers before school starts on the 29th! Also -- the Midland County Department of Public Health will be providing all recommended back to school vaccines as well as the COVID-19 vaccine in the high school auditorium during the open houses. Please contact Shelley to assess what vaccines your child might need – (989) 832-6662.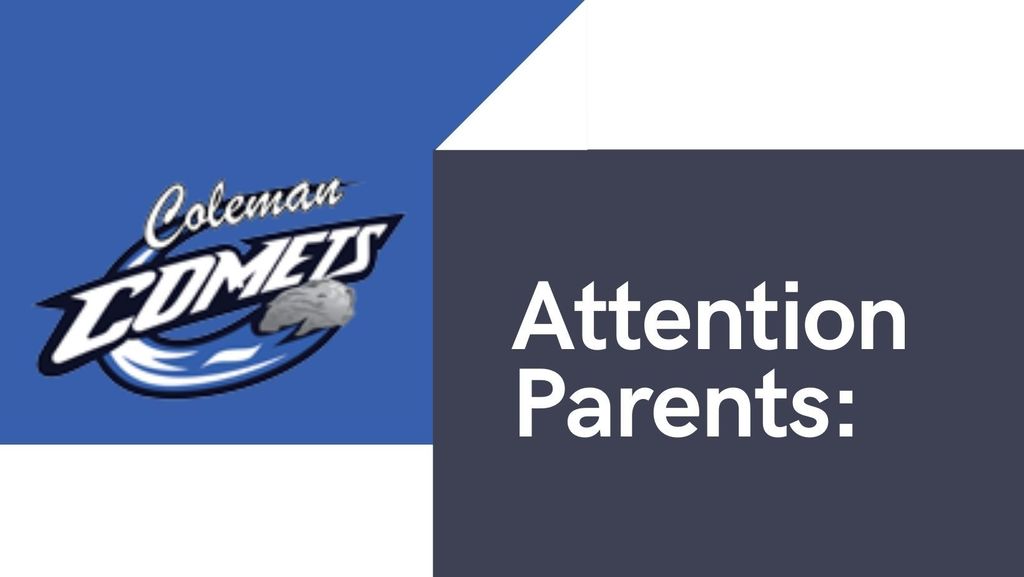 7th grade Orientation is next Monday! Students can pick up schedules, meet the principal, practice locker combinations, and tour the building. Orientation will begin in the Jr/Sr High auditorium.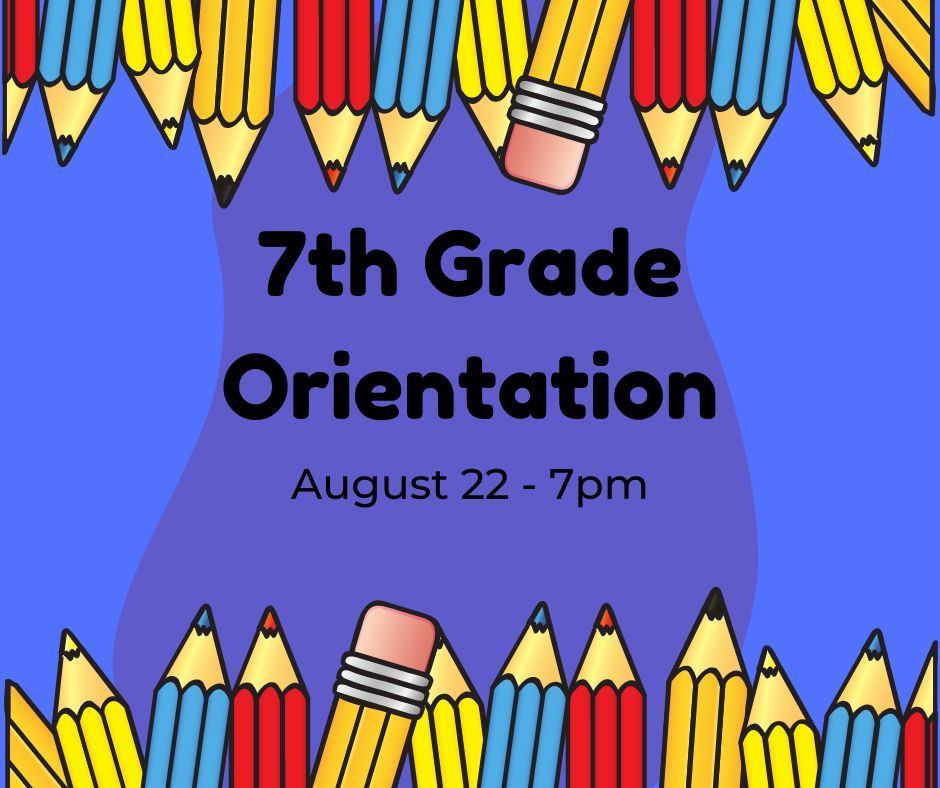 For those outside of our district that are interested in enrolling at Coleman Schools through a School of Choice application this school year, please see the notice posted on the Enrollment page here:
https://www.colemanschools.net/o/coleman-cs/page/enrollment
. If you are submitting a School of Choice application this year, all paperwork is due by the end of the first week of school! (Thursday, September 1st)

In-Person workshop on September 7th from 5-7:45pm in Mt. Pleasant for families of students with disabilities (and professionals who work with them in school settings) with national presenter Sean Roy speaking about preparing for employment. Registration link for families:
https://EmploymentFamiliesWorkshop.eventbrite.com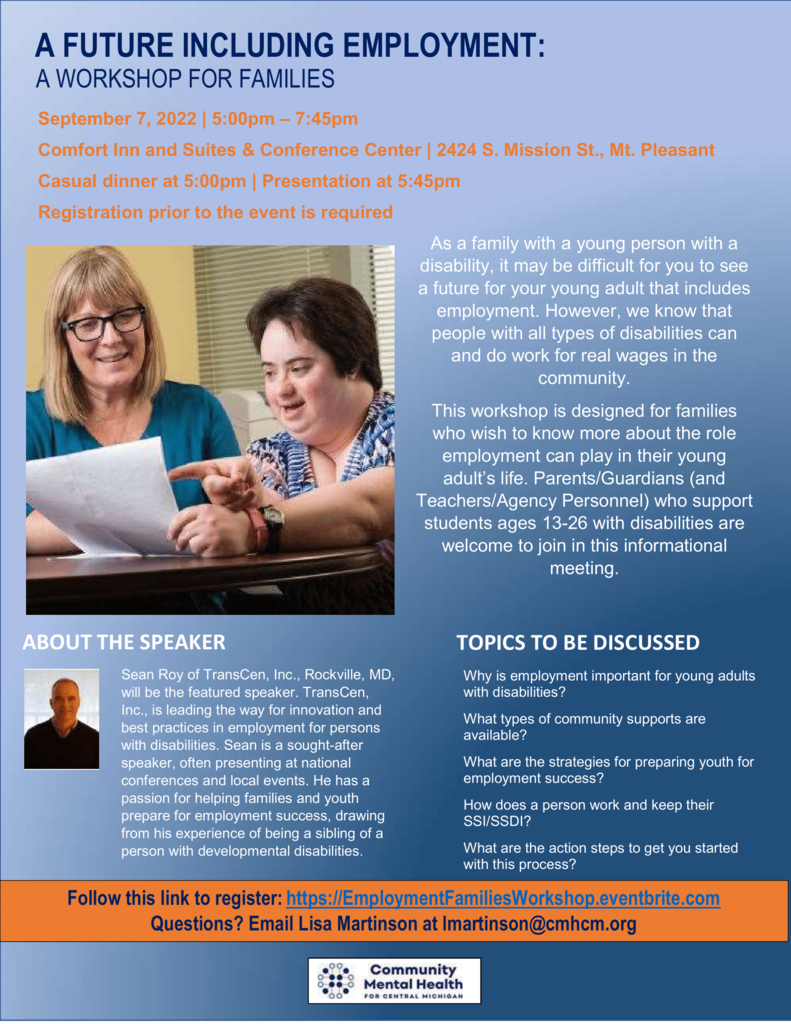 Coming up on August 26th, the CES PTO is hosting a FREE outdoor movie night at the elementary school, featuring the film Sing 2! Check out this flier for more information.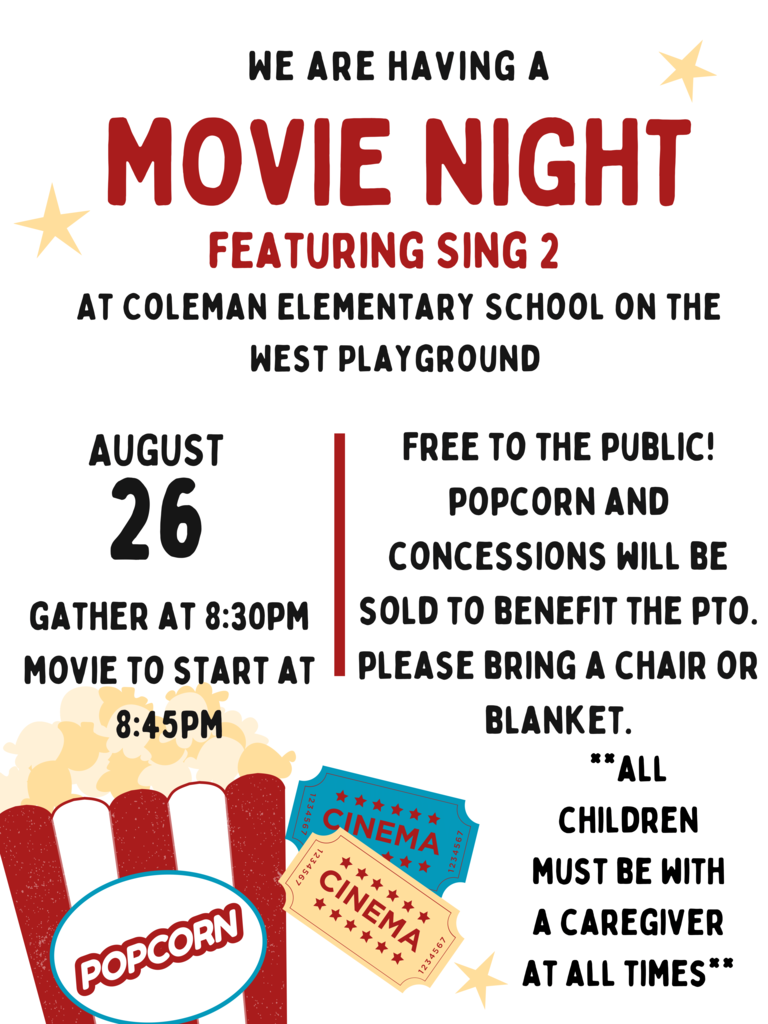 Congrats to our Comets, Elley and Kal Johnson, who both placed at the Isabella County Fair! Elley took 1st, 4th, and 5th. Kal took two 1st place wins -- one in Showmanship and one in Market, plus an additional 2nd place in Market. Outstanding work!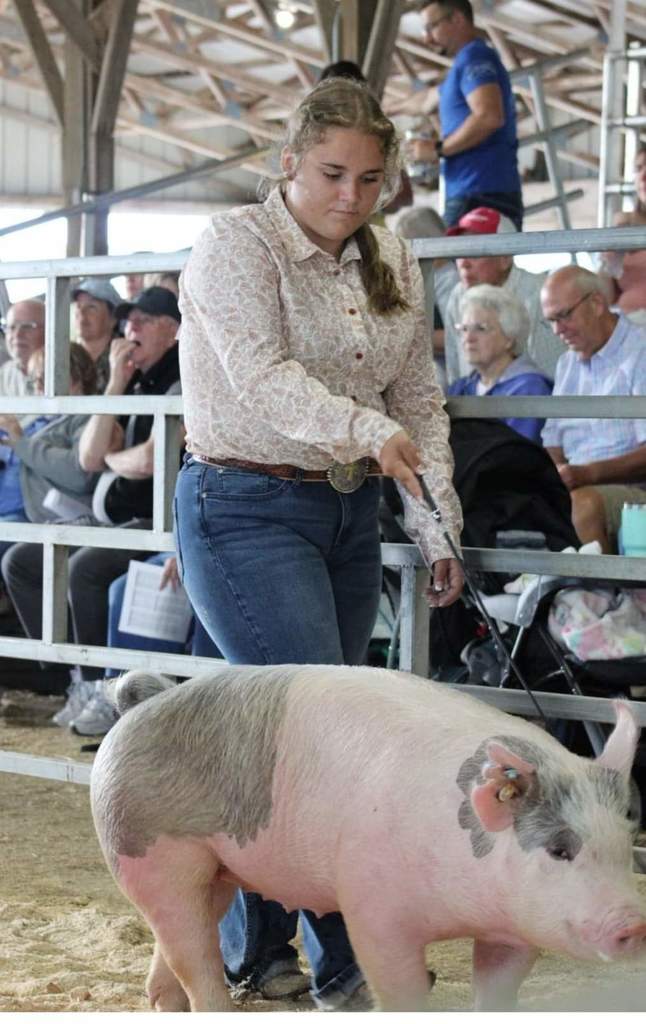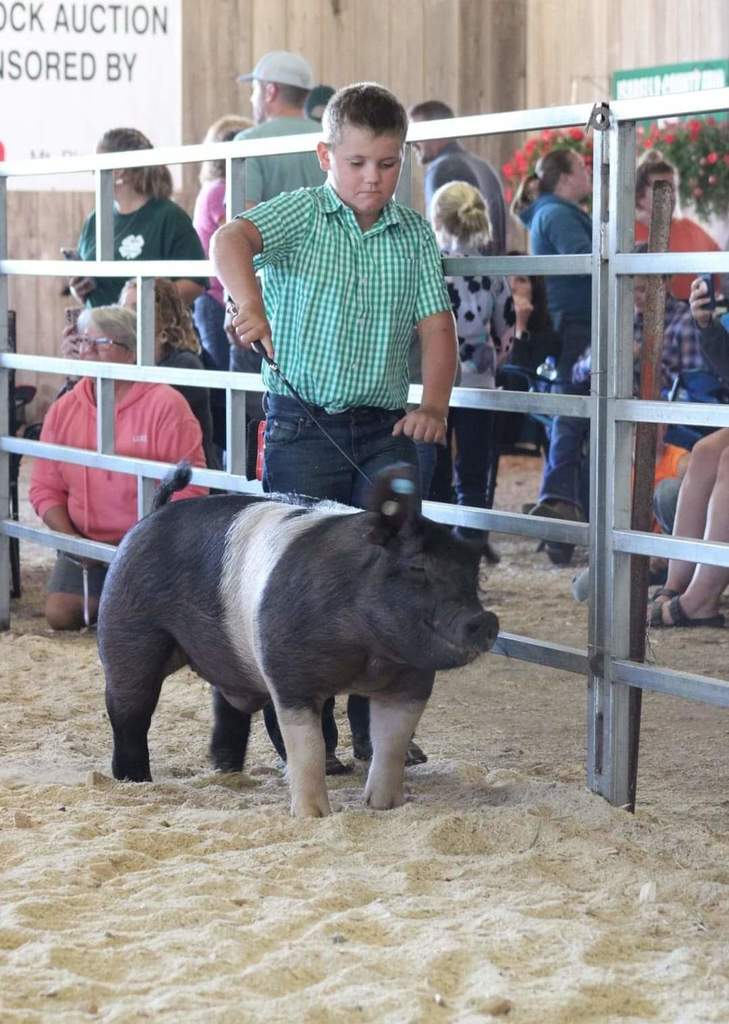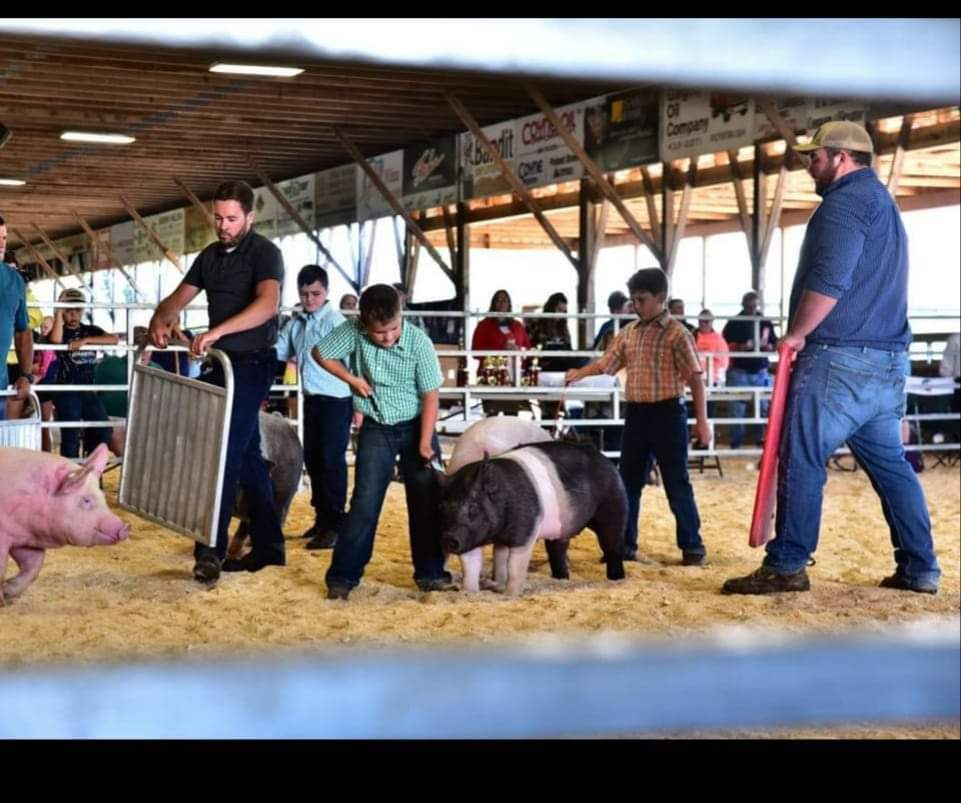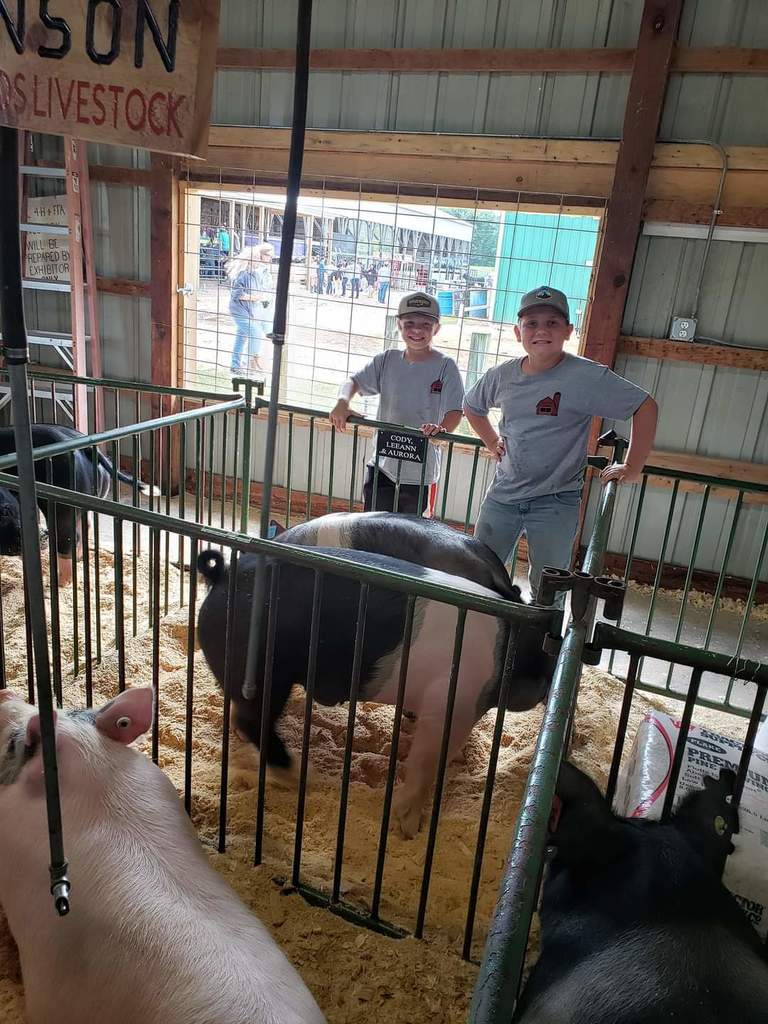 It's a small world! Recently, we were sent this great picture from a birthday party by an attendee who works with Coleman Schools through another organization. She shared that when she got there, "everyone was from Coleman" and there were "lots of good memories of school". This is the Class of 1980. #CometAlum #Community #Coleman #Comets #CometPride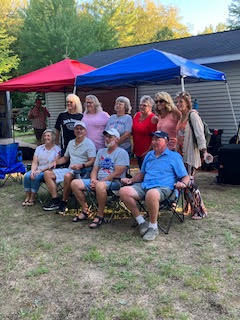 Ms. Laken Berthume has accepted a position as our JV Volleyball Coach. Laken helped with the team a bit last year and is an alumni with her own experience here at Coleman. We're excited to have her on board with our athletes starting on Friday! Please welcome her!

Congratulations, Brantley, on your Grand Champion Market Steer! Wow great accomplishment!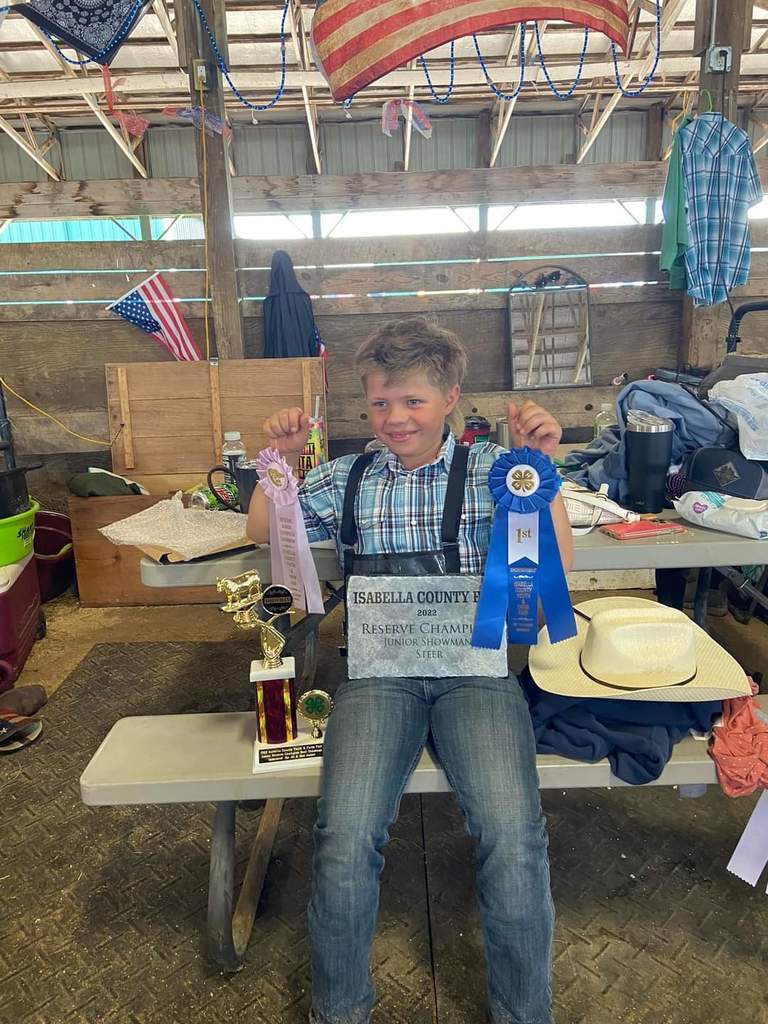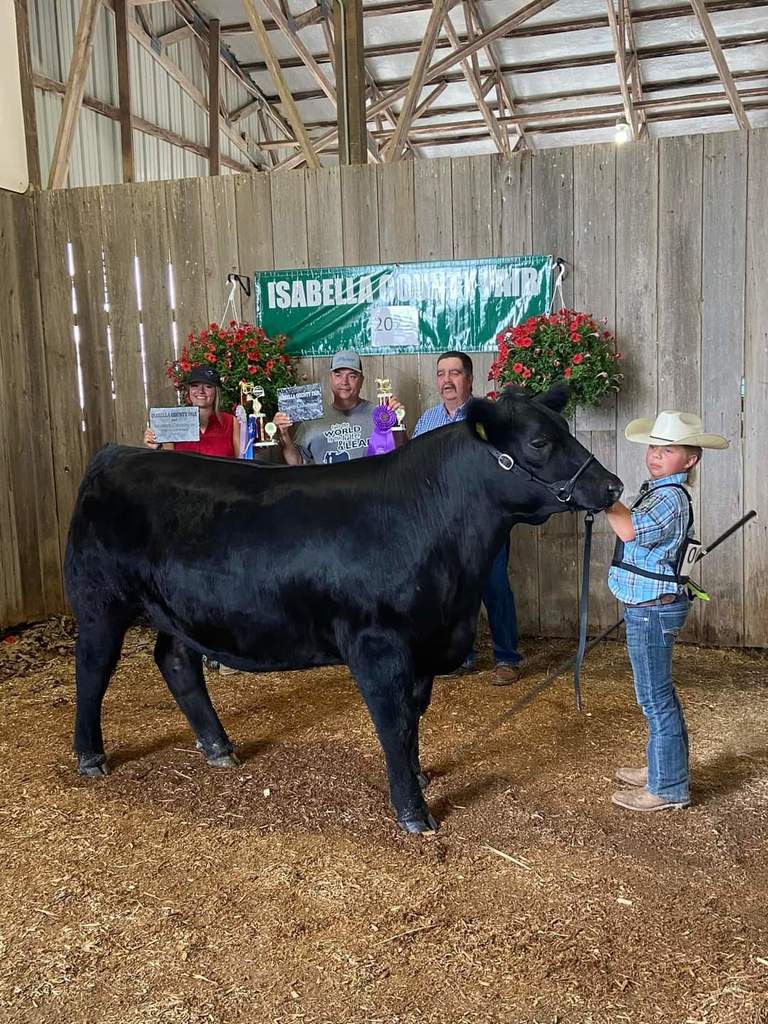 If you are a substitute teacher or are interested in becoming one, consider taking this opportunity to learn/grow your subbing skills!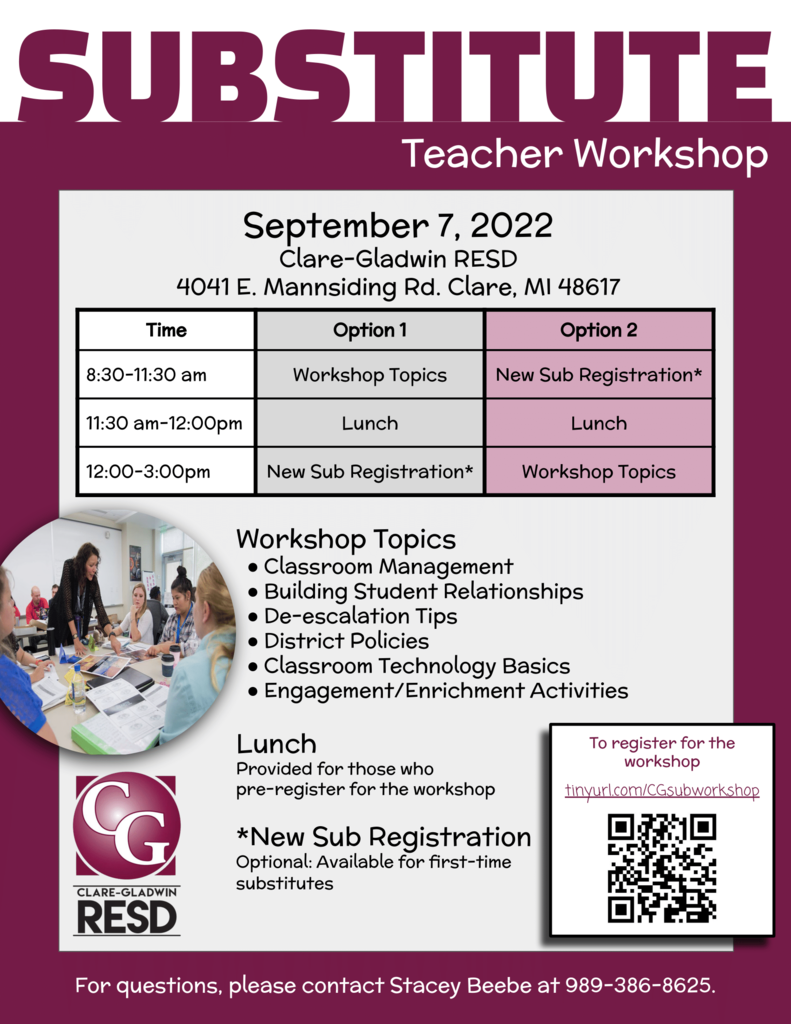 We're looking to hire a Para-Professional! View the posting here:
https://5il.co/1fvrm
or visit our Employment page to view our other open opportunities!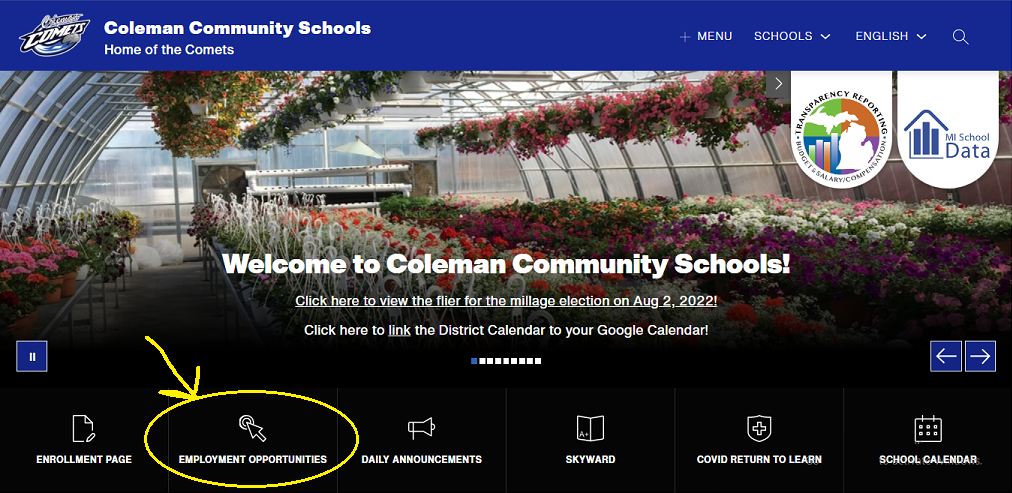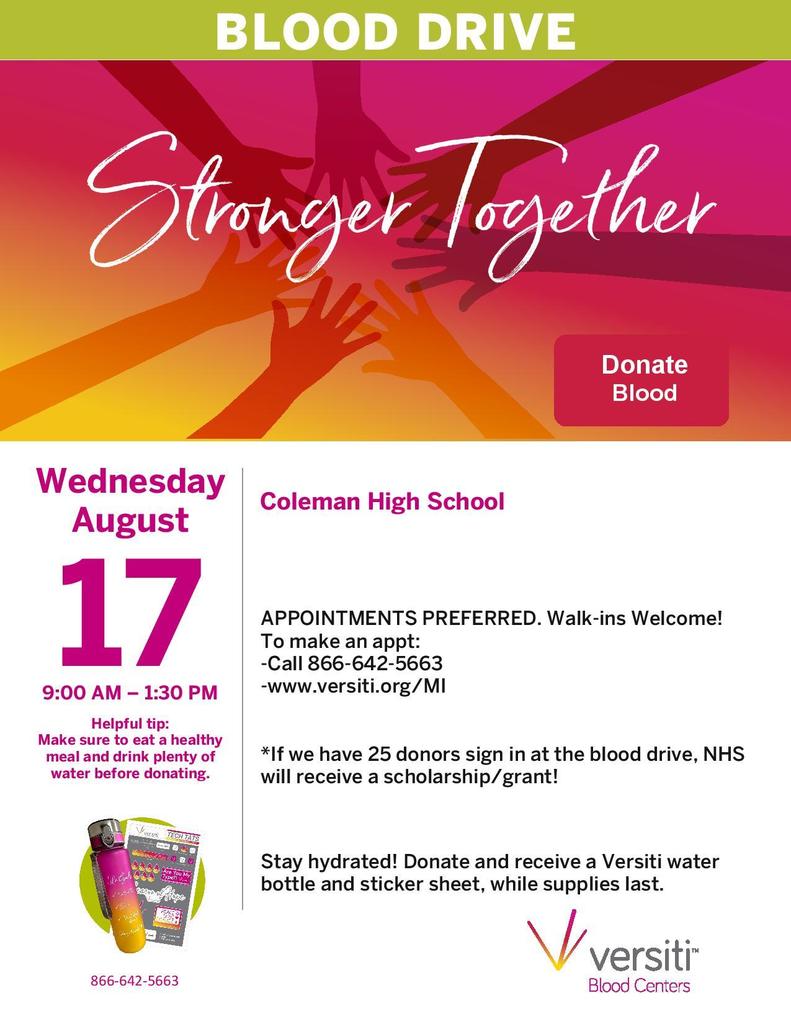 Congratulations to Mike Huss, who has served as our Custodial/Maintenance Director for many years in addition to Transportation Director for most of that time! While we will still have him with us through December, he will be retiring this year. Although we've asked him repeatedly to just stay, he seems to want some more time with the grandkids and his wife, Kelly. We can understand that! A posting for his position is this link
https://5il.co/1fjxv
on our website. Congratulations to Natalie Rogers! Natalie will be moving to the part-time Business Office Assistant position in the board office, utilizing her Business degree. This will allow her to still keep her role as our Communication Specialist working part-time on PR for the district. We're excited to have her in this new role starting August 12th. Please congratulate her! This means we will also have an opening for a Secretarial Aide position available which is available at this link and on our website:
https://5il.co/1fjxu
Also attached are postings for the following Schedule B positions which were added to the most recent contract to better support our student athletes: Boys Bowling Coach- Fall (
https://5il.co/1fjxw
); Mr. Francis will continue as the Girls' Coach Asst. HS Track Coach- Spring (
https://5il.co/1fjxx
) JH Competitive Cheer Coach- Winter (
https://5il.co/1fjxy
) To view all of our employment opportunities, you can visit our brand new employment page here:
https://www.colemanschools.net/page/employment-opportunities
.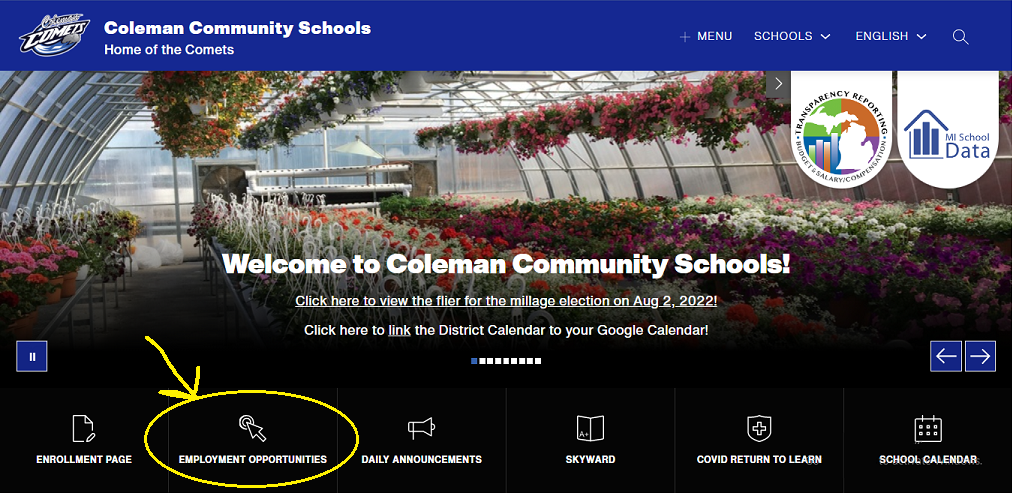 Congrats to our Comet, Brooklynn Lattimer, on winning Champion County Bred!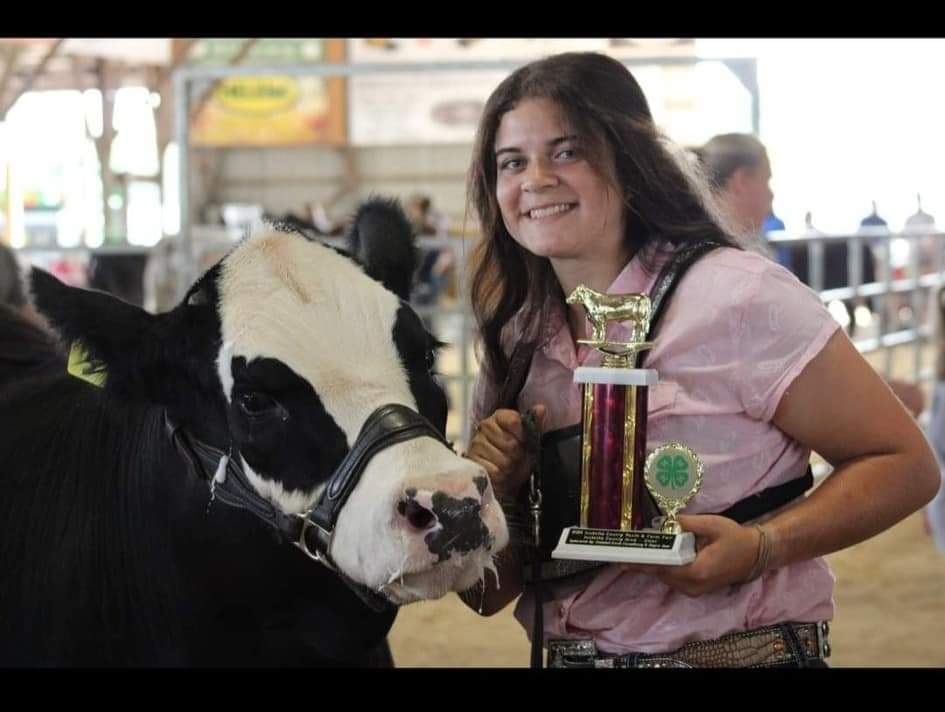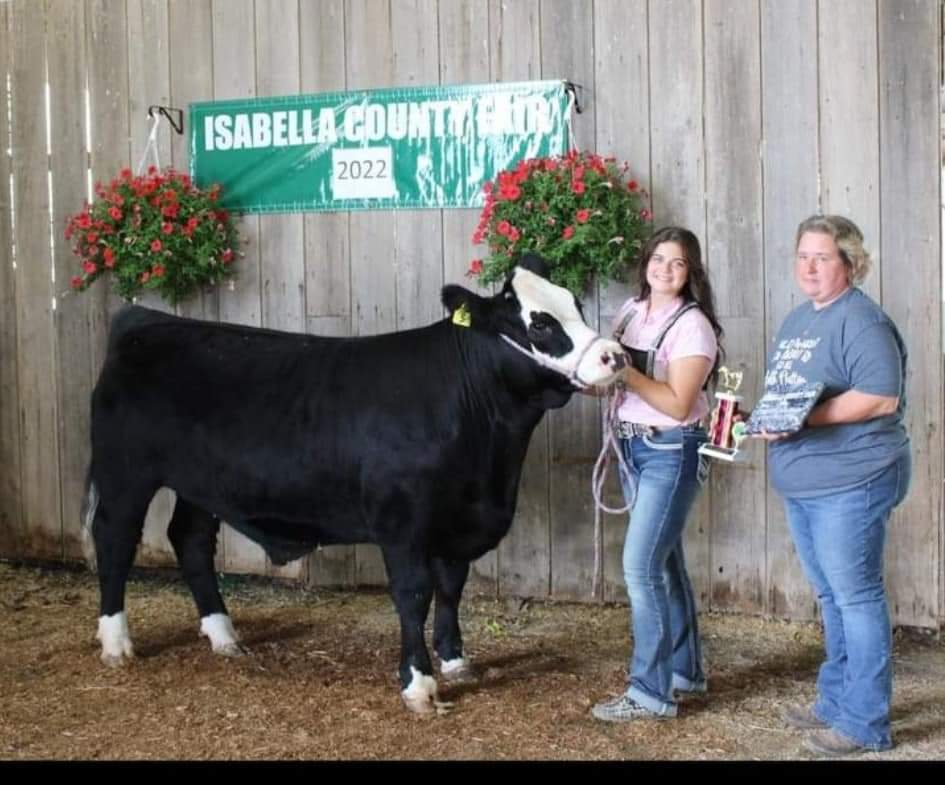 Bergen Mowery and Paige Lynch attended multiple leadership seminars as well as conducting classes throughout their three days at MSUPAC Drum Major Camp late June. They studied many different movements involved with conducting a marching band that they hope to put to good use this season. Paige and Bergen were also introduced to mace-work, whistle theory, and some intros to the famous MSU drum major back bending. They gained knowledge on how to better their position as co-drum majors this year as well as methods to help the band retain the most information they can out of this upcoming marching season. They are excited for the 2022-2023 marching season and can't wait for everyone to join them on the field!