A cool opportunity for students grades 9-11: Michigan Tech University has a summer Engineering Scholars Program that gives students the opportunity to explore engineering! The application deadline is April 9th. Check out this link here to see all of the special programs they have this year, all featuring different concentrations within engineering. There are also opportunities for financial assistance at this link, if needed!
https://www.mtu.edu/syp/discover/pathway-programs/

The CMU College of Medicine is hosting a Health Fair, coming up in March! Check out the flier to learn more about the vendors, services, and products that will be available at this totally free event!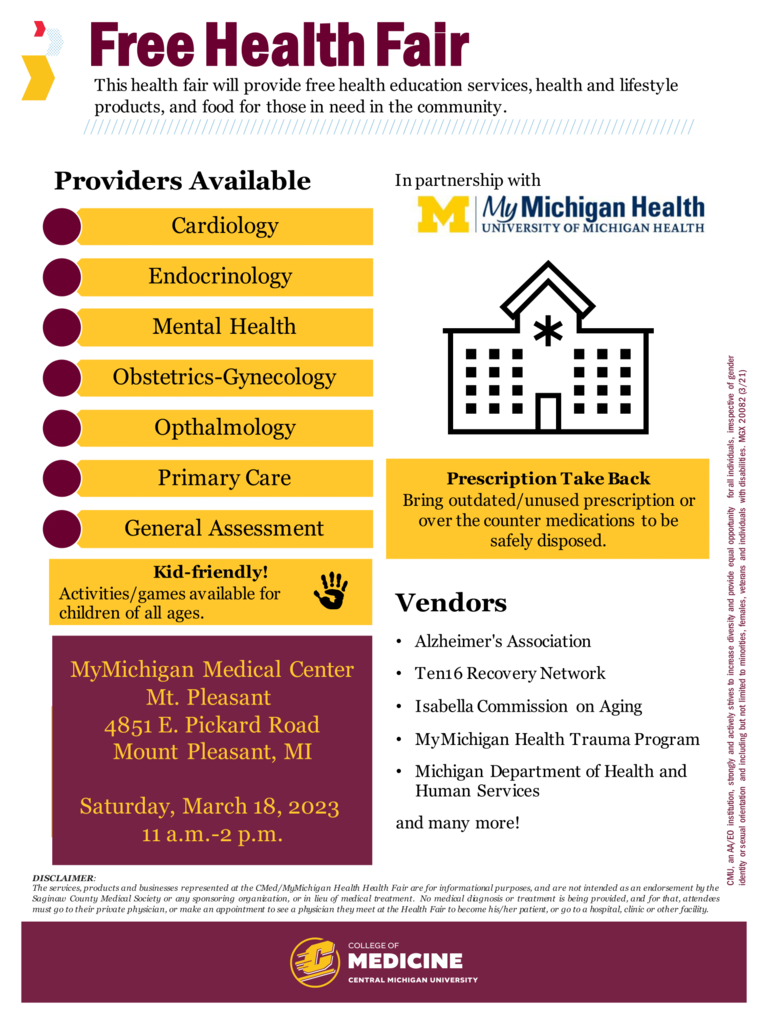 Sports practices for today are voluntary. JH boys basketball is cancelled for today. Competitive cheer for Varsity ONLY is still on at Meridian for today.

Coleman Schools will be closed on Monday, 1.30.2023, due to road conditions. Afternoon and evening event information will be posted by noon tomorrow.

The Coleman Family Center is hosting a "My Grown Up & Me" dance coming up on February 10th. Check out the flier for more information!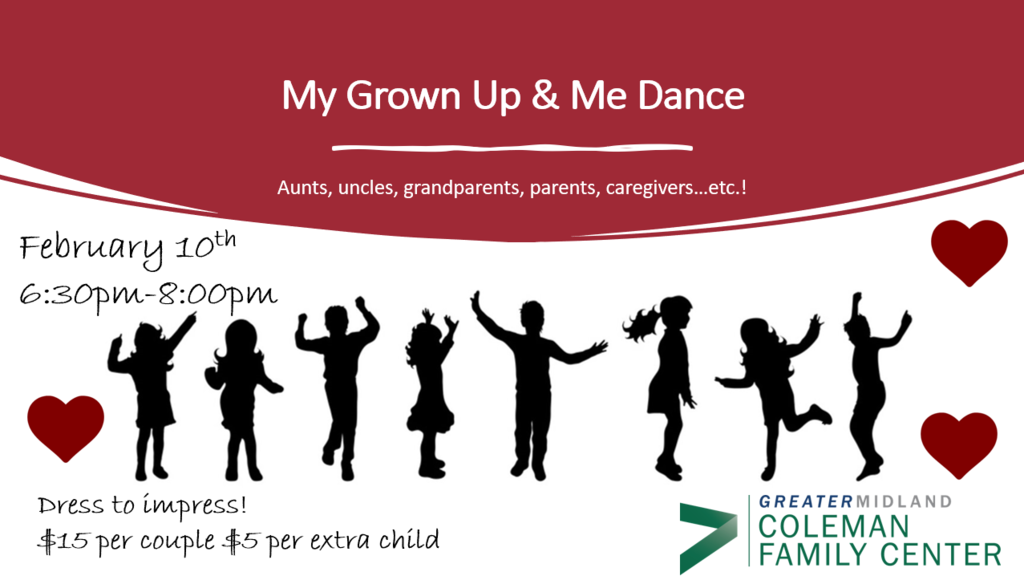 Sports Pictures for today are cancelled and will be rescheduled. Information will be shared when a date is confirmed. There are no sports practices scheduled for today. The Snowball Dance for the high school is on for tonight. The Road Commission has been out since early this morning, which will help with the icy roads we had overnight. Thank you to the Road Commission and all of our custodians for their work this morning.

Coleman Schools will be closed today, Friday, 1.27.2023, due to continued/worse icy road conditions. Information will be posted by noon about any afternoon/ evening events. Be safe and stay warm today!

This week with Mrs. Lagalo, students in kindergarten through third grade learned a calm down technique called "teddy bear breaths" or "buddy breaths". They had to lay on the floor, place a bear on their stomach, and watch the bear go up and down with their deep breaths. Some of the students pretended they were rocking their bears to sleep. They all did a great job!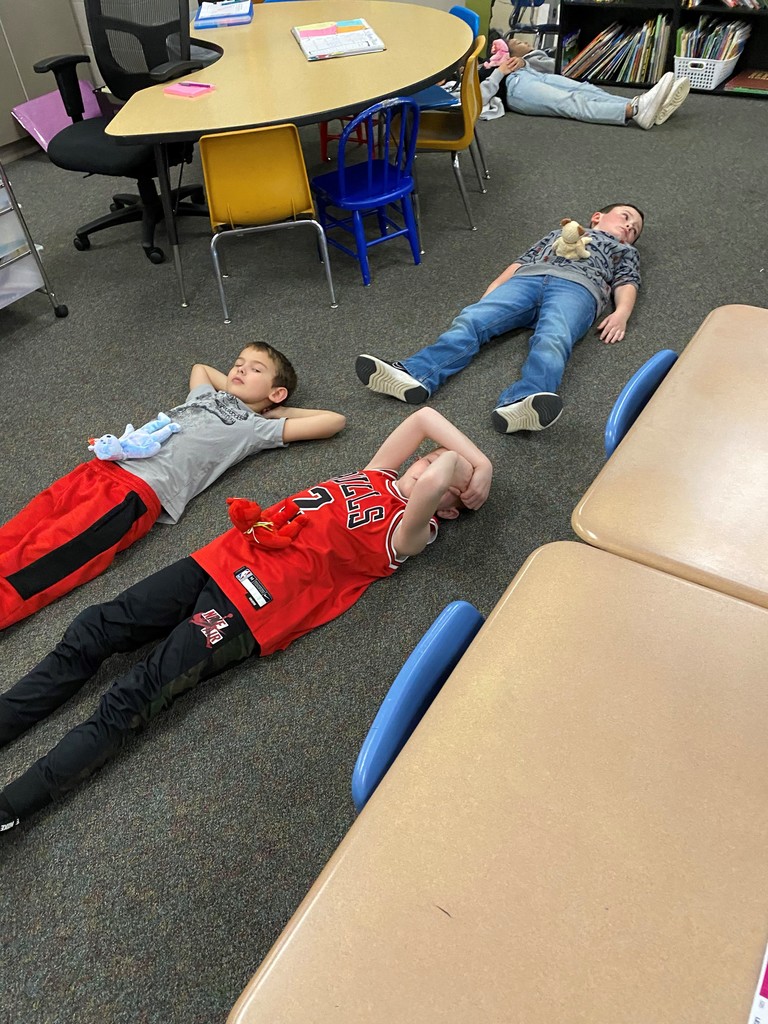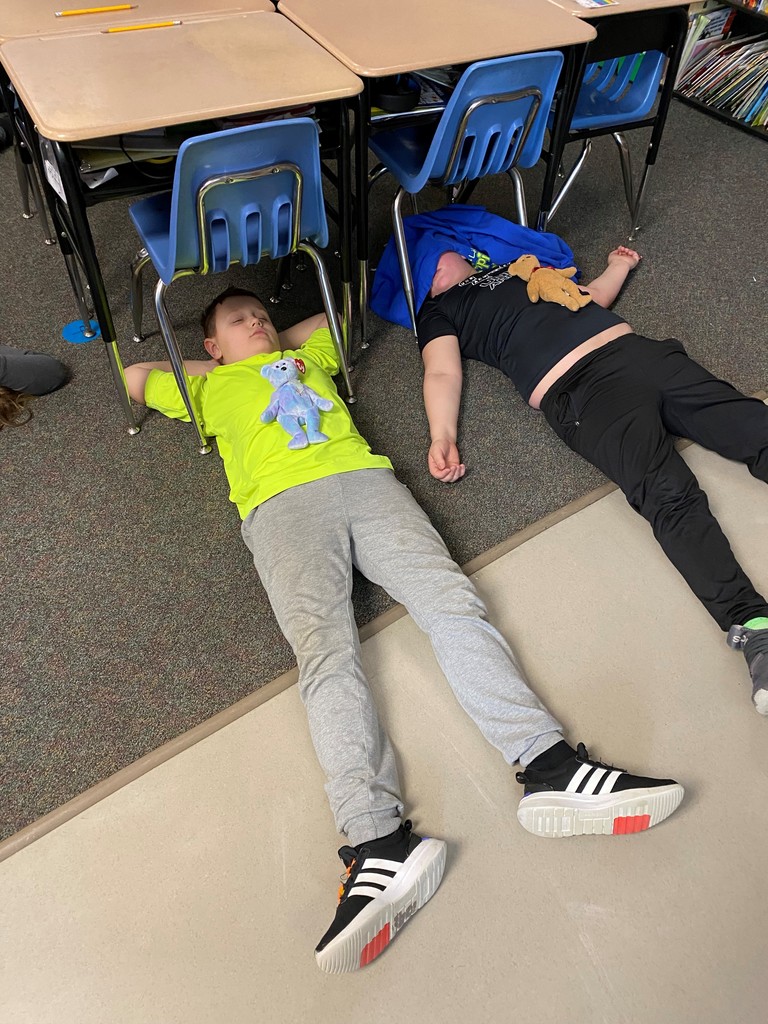 Sports practices for today, 1.26.2023 are VOLUNTARY- contact your coach to learn if practice will be held. Team Pictures will be held tomorrow, 1.27.2023, for JV/V Boys Basketball, Boys Bowling, JH Cheer and JH Boys Basketball. Team Pictures will be held at a future date which will be shared later for JV/V Girls Basketball, HS Cheer, Girls Bowling. JV/V Girls Basketball,

A message will go out by noon Thursday (today) letting everyone know if there will be voluntary sports practices and team pictures today. There will NOT be practices/ meetings for other extra-curriculars. Thank you.

Coleman Schools will be closed Thursday, January 26th, due to overnight freezing of the secondary roads, especially those leading in and out of Isabella County. Please be safe today and stay warm!

The Snowball Dance is Friday, and then it'll be time to start thinking about prom: April 29 at PohlCat in Mt Pleasant!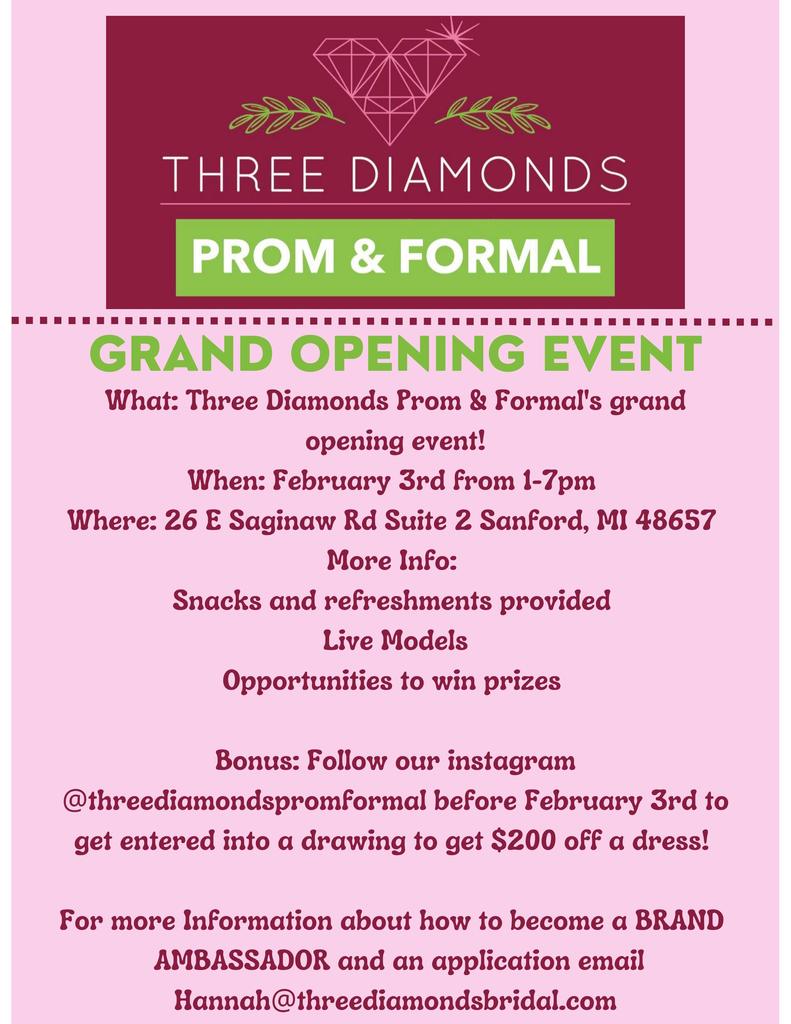 Hey everyone! Coleman was recognized as number 3 in the state of Michigan for the biggest increases in FAFSA completion over the past 2 week! Shout-out to our seniors and their parents for getting these important applications complete, and also to our College Advisor, Ms. Jacobs, and our Counselor, Ms. Willoughby for sharing out information and helping out everywhere they can to help set up our seniors for success! You rock, Comets!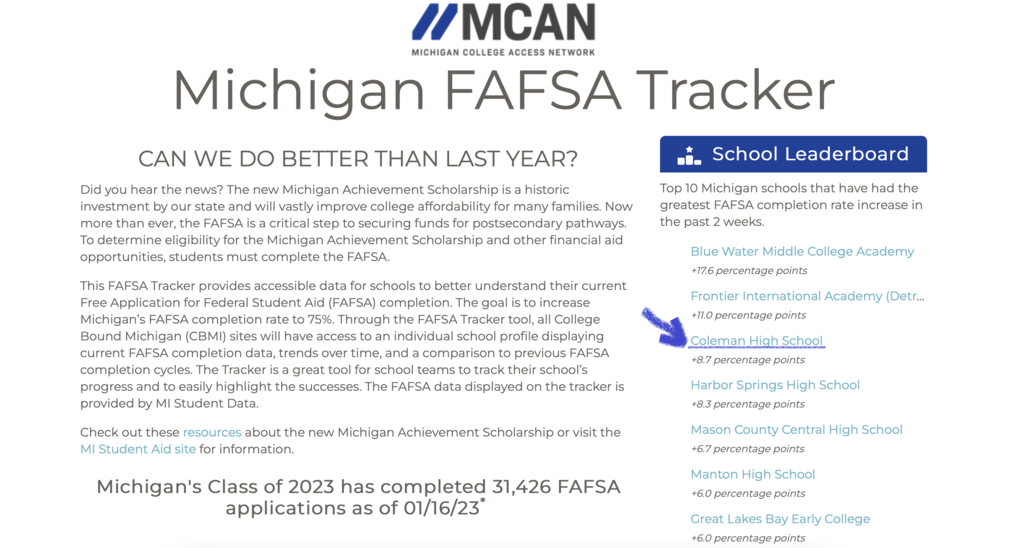 Thank you Jacob Bowen from Fuel Up Nutrition for sharing with us healthy smoothies.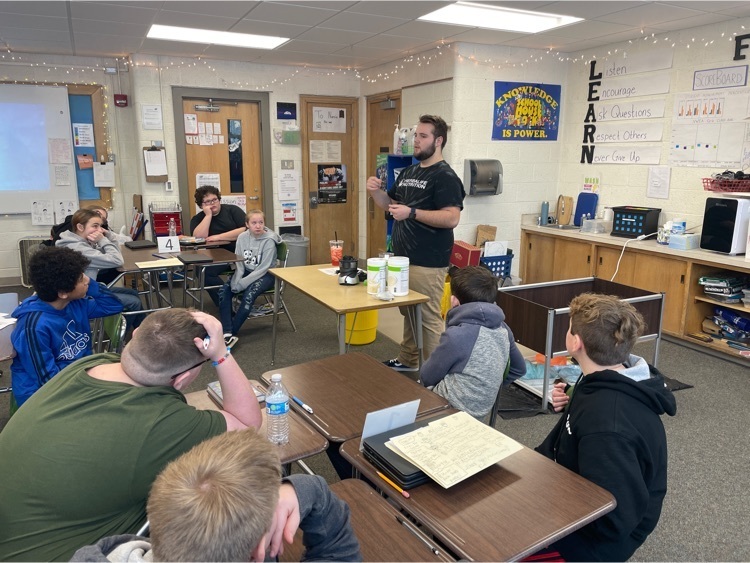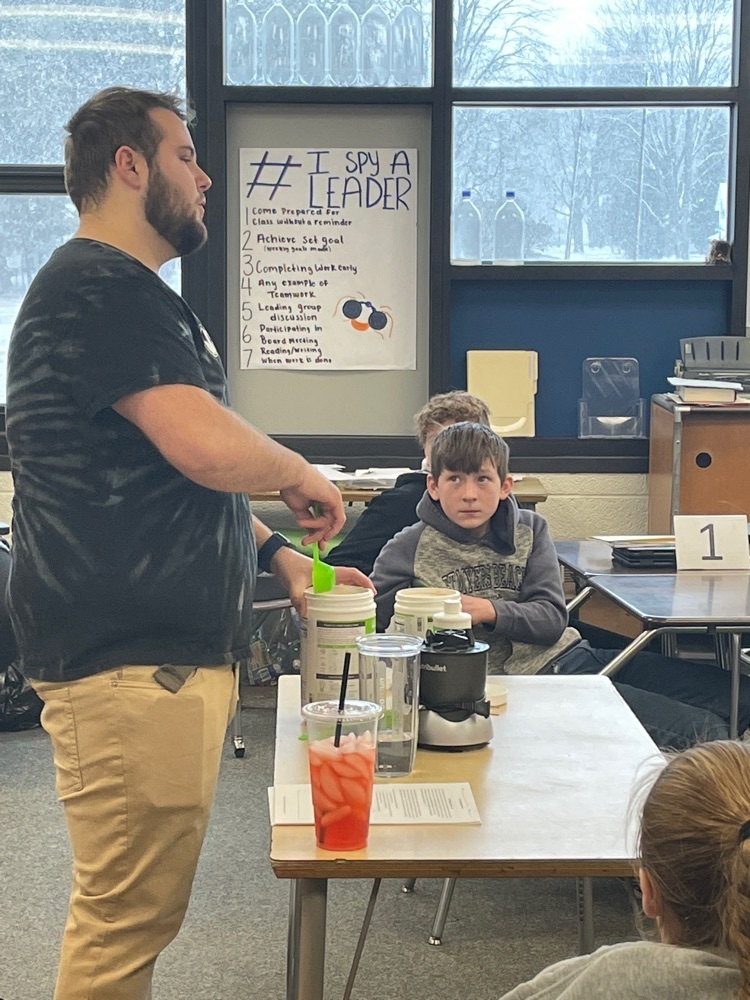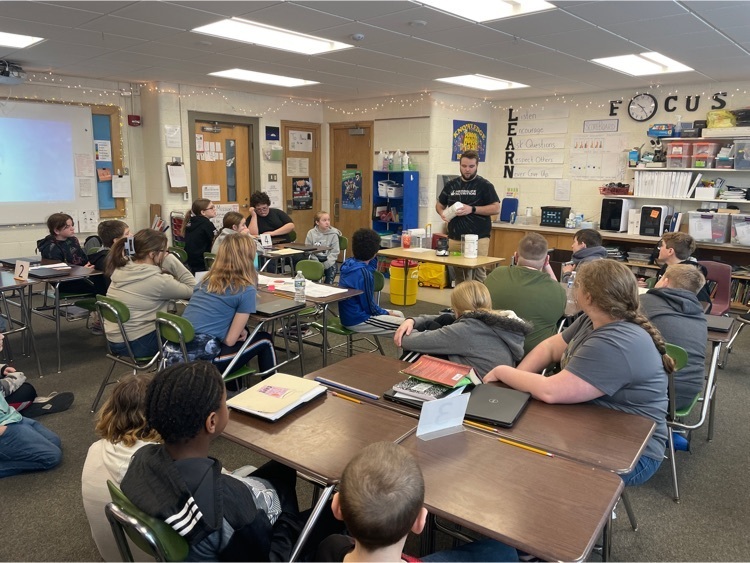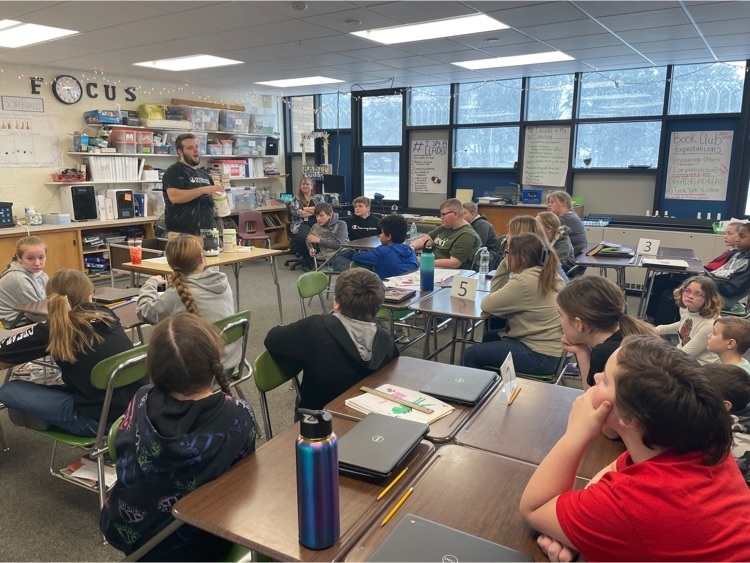 Chef Matt visited the 6th grade to give tips on making a healthy treat, smoothies. This visit is part of the 6th grade Science Unit 3 Challenge.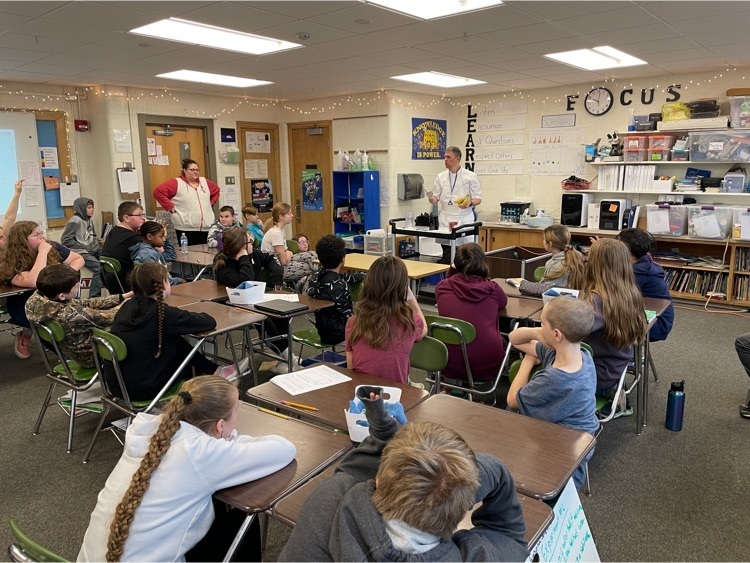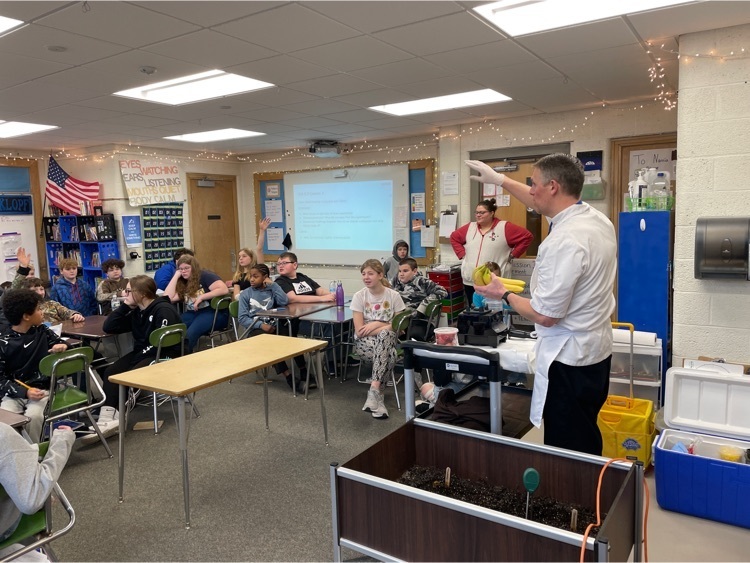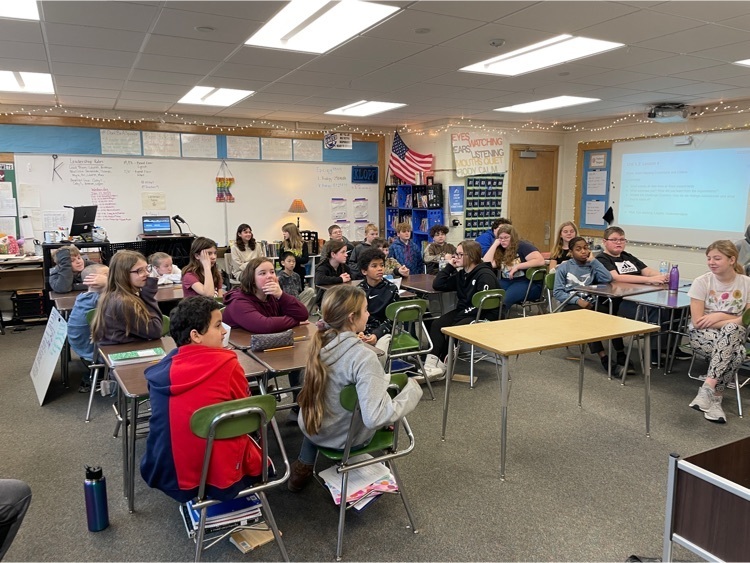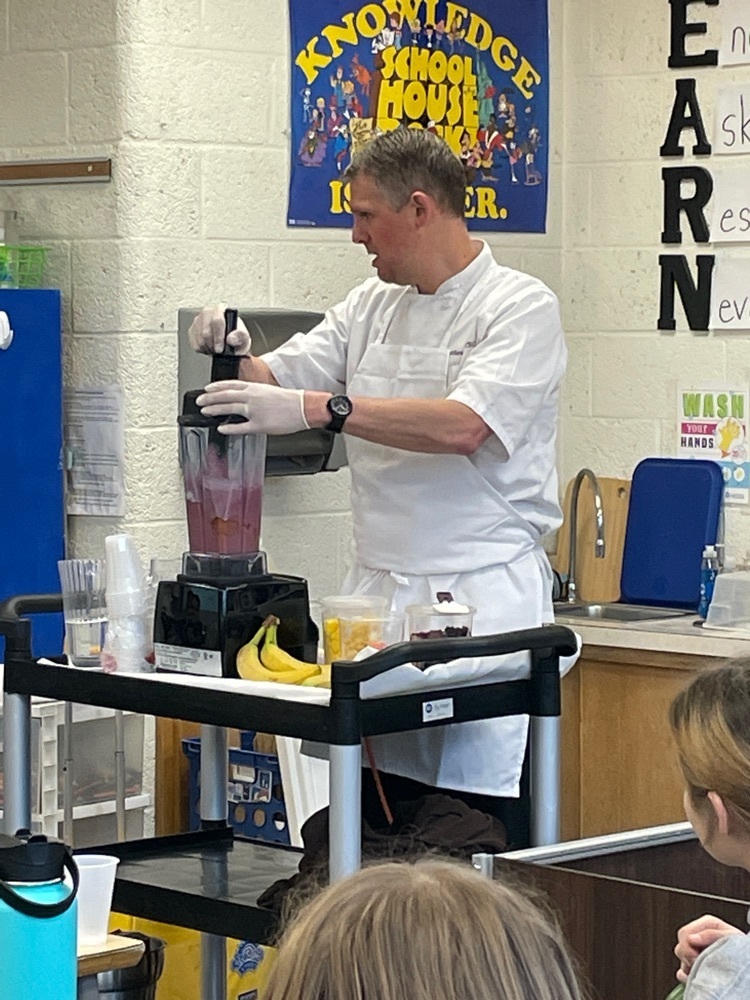 Self Love Beauty is hosting the 2023 Teen Conference! It is for 6th-9th grade girls that want to learn some self-confidence and self-love skills! Check out the flier for more information.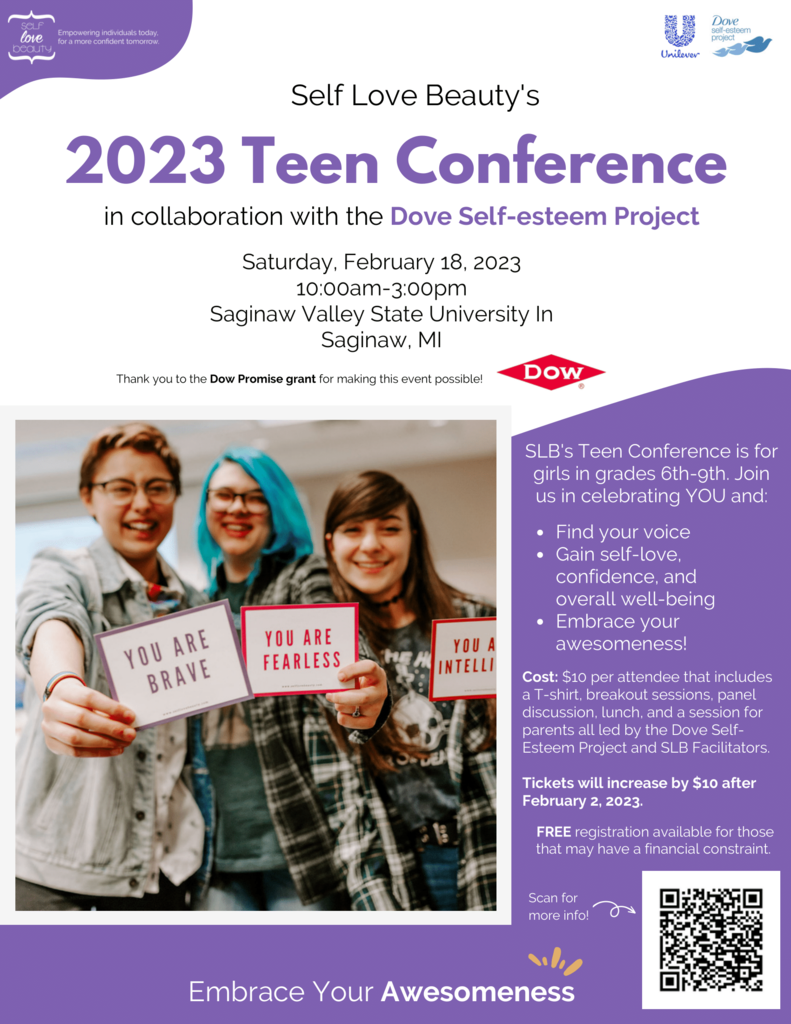 Students in Room 22 pose to say "Thank You!" to Mrs. Melissa Allen for serving as their substitute teacher until a highly qualified, permanent teacher could be hired. Thank you, Mrs. Allen! (photo credits to Kaelyn Guza)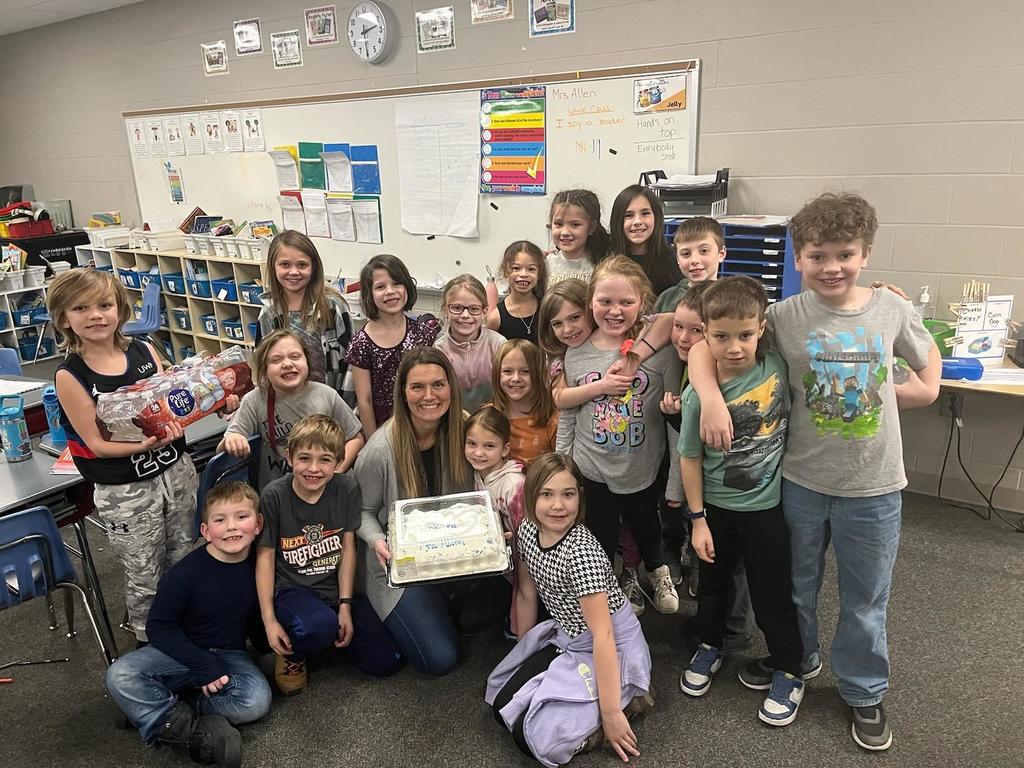 The Midland Area Community Foundation volunteered at the Culinary building on Monday to do some deep-cleaning for us! Thanks so much for donating your time, and for everything else you do to support us, we appreciate it!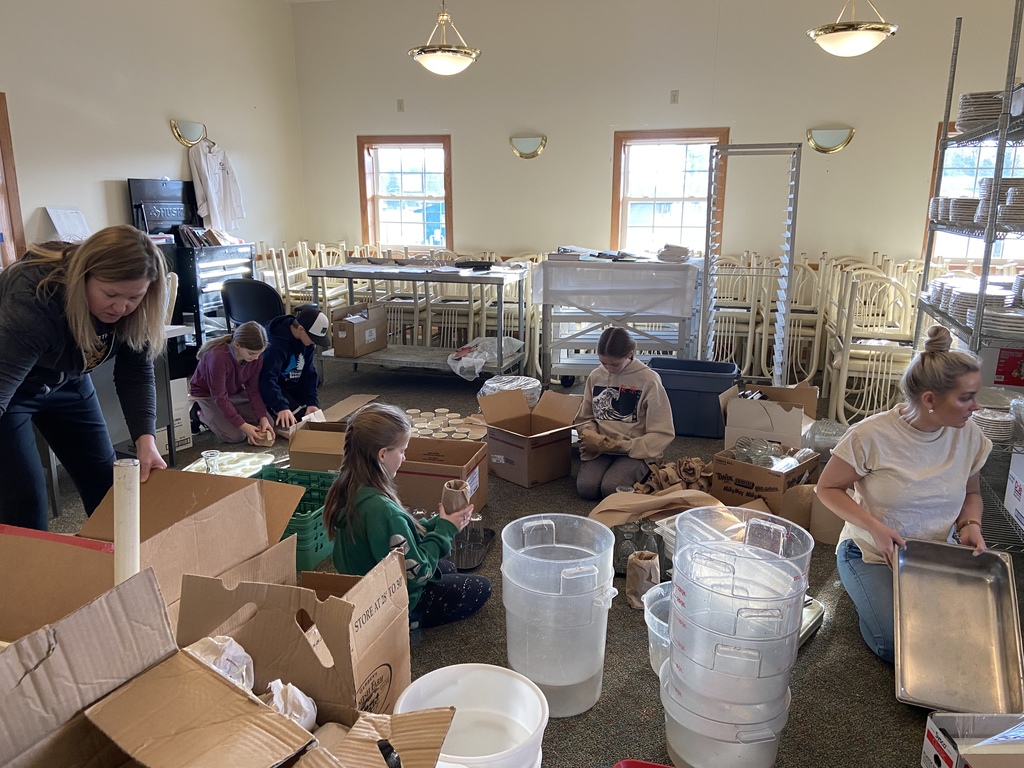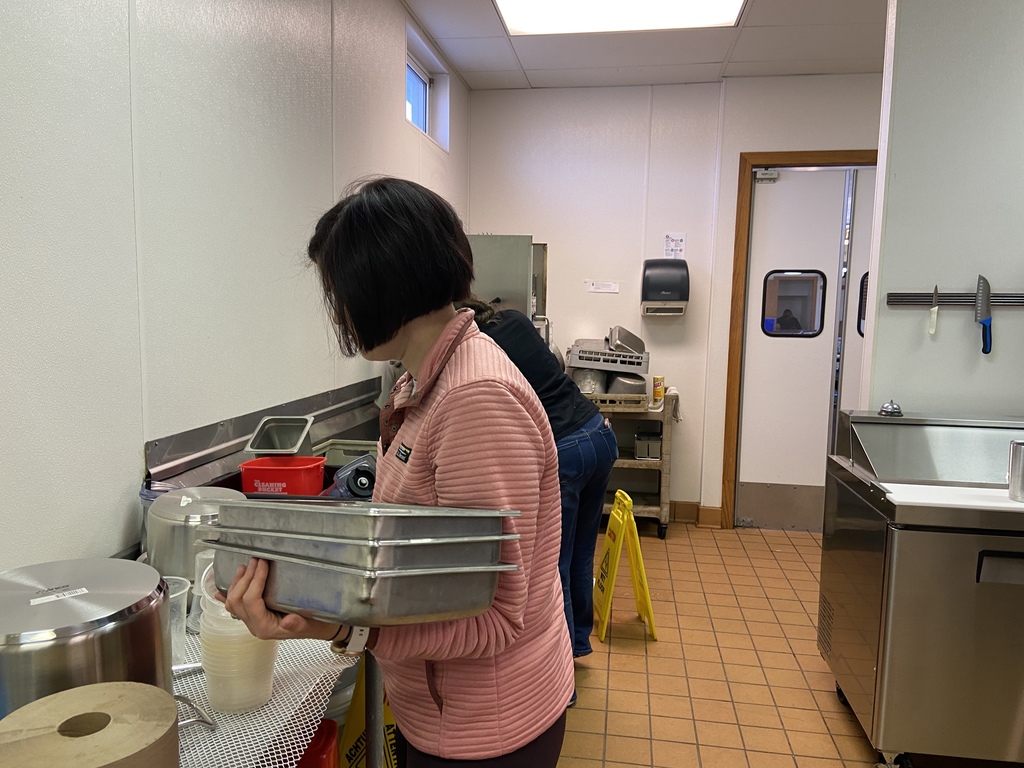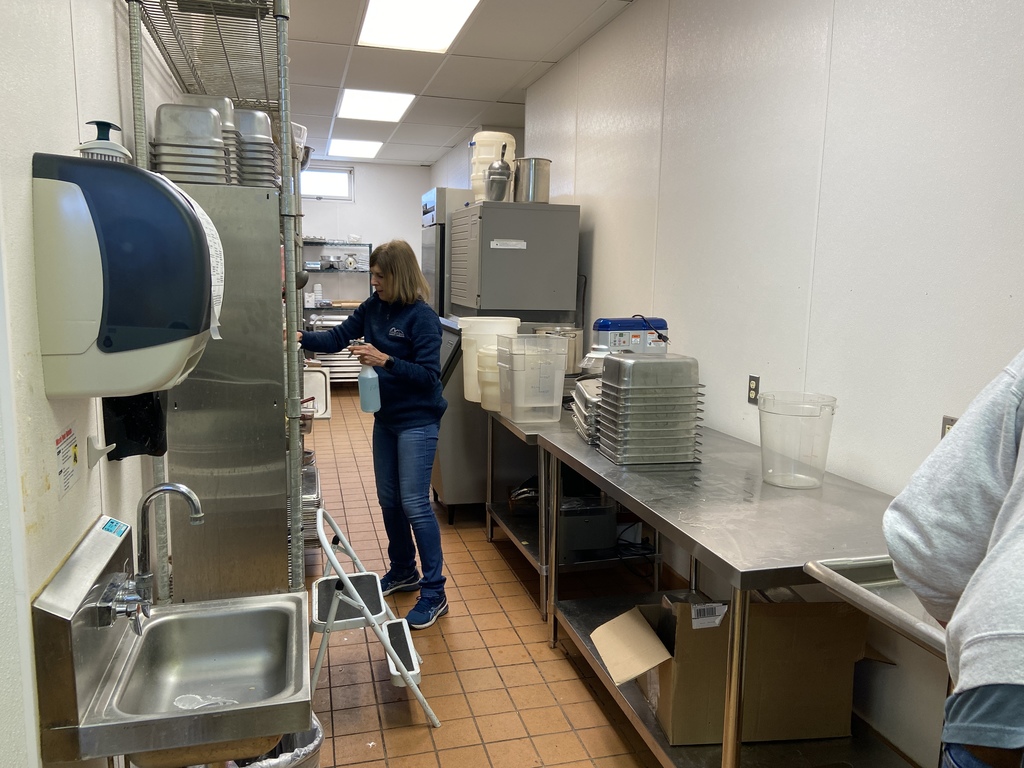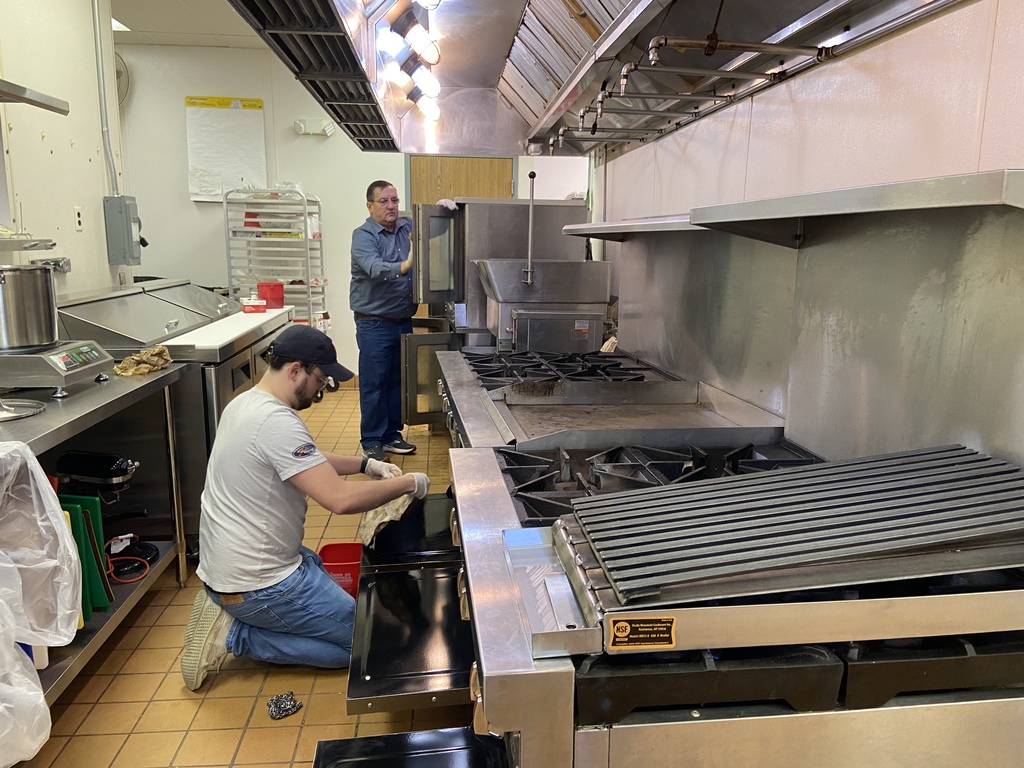 There will be a Facilities Input Meeting at the Jr./Sr. High at 6:30 p.m. tonight, January 18th. Please consider attending to learn where we have come from, where we are currently, and to give input to future planning for all district facilities including capital improvements of buildings, arts, athletics, Career-Technical Education (CTE), vehicles and district grounds. We hope to see you there!