Our High School marching band had a blast last week at band camp, preparing for marching band season football season!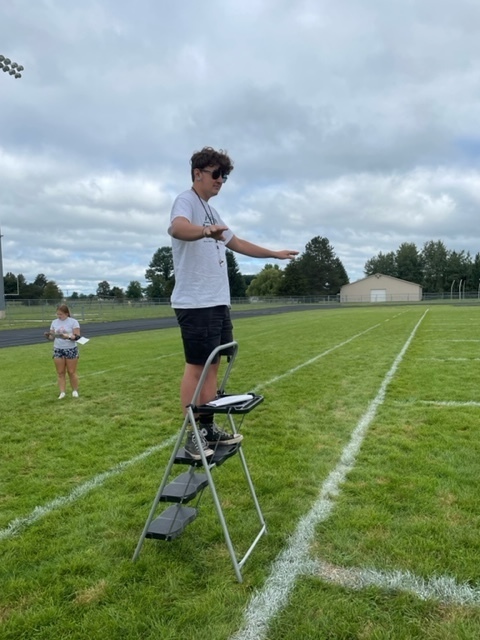 Bergen Mowry, trying out his newly acquired skills from Drum Major camp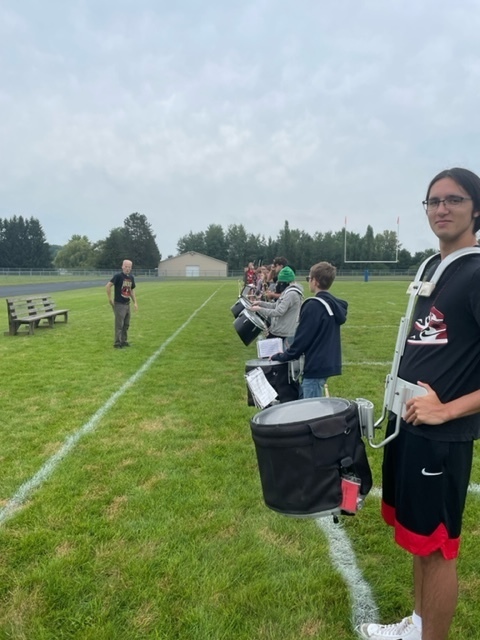 Ian Johnson gives a confident smile for the camera -- this is his fourth year marching, he knows what he's doing!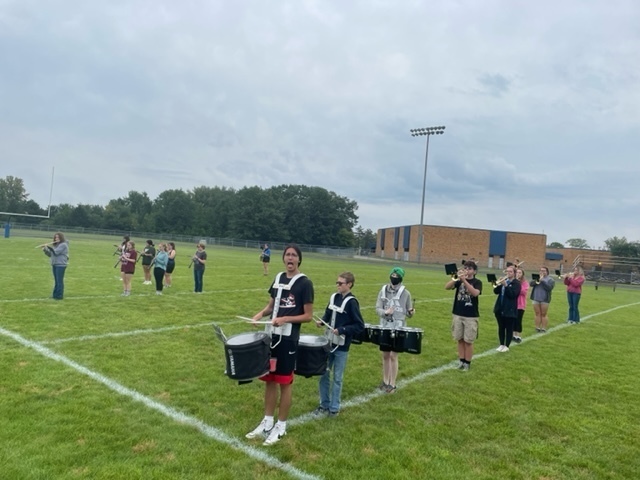 . . . or maybe not?!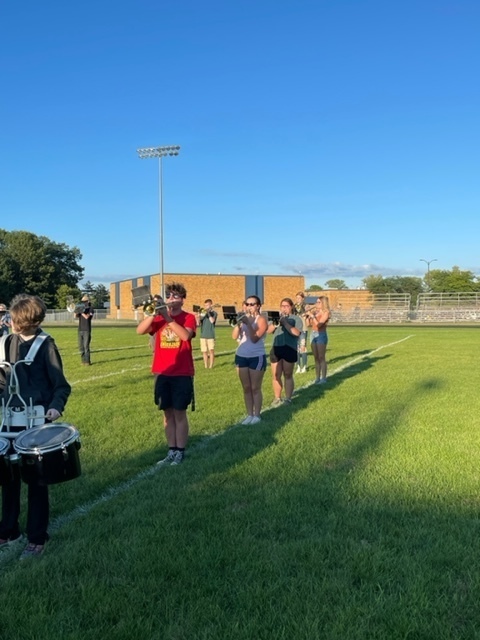 Standing in formation! I wonder what song they're practicing?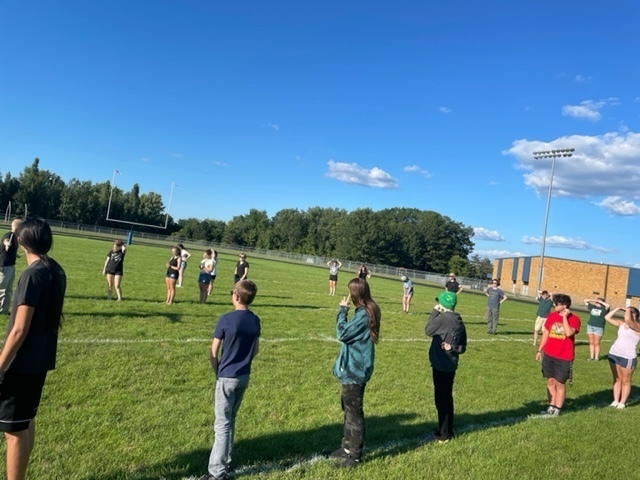 Everyone listening to Mr. Burkhart explain a formation.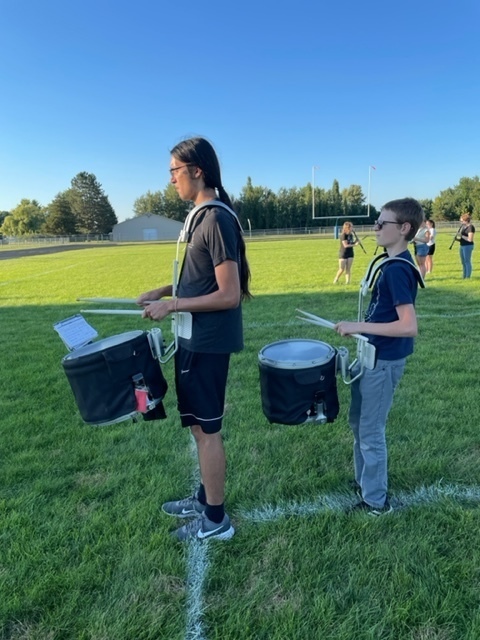 Drumroll, please! Our percussionists work hard to keep everyone in rhythm!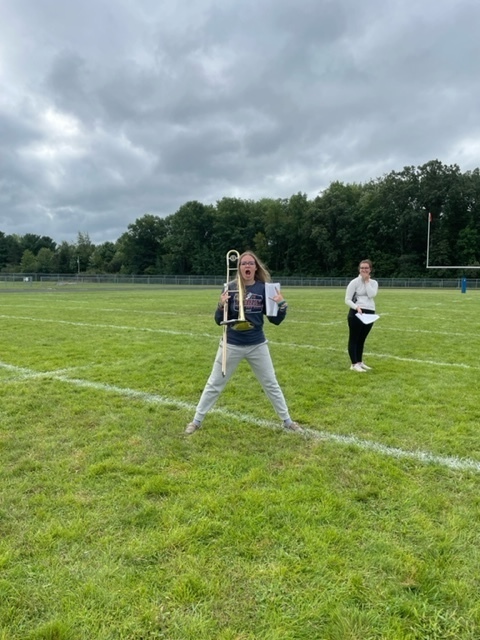 Comet marching band -- it ROCKS!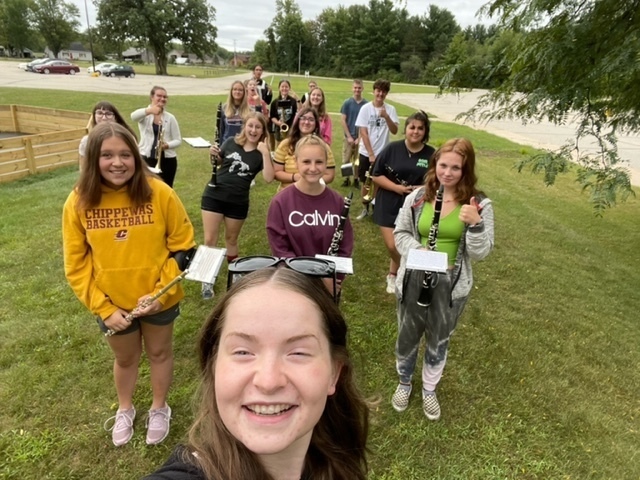 Thanks to Paige Lynch for sending us all the great photos! We are looking forward to seeing and hearing the performances you've all been working so hard on!
For more High School Band information, check out our band page on the website!
Download the Varsity Football schedule to watch the marching band perform!