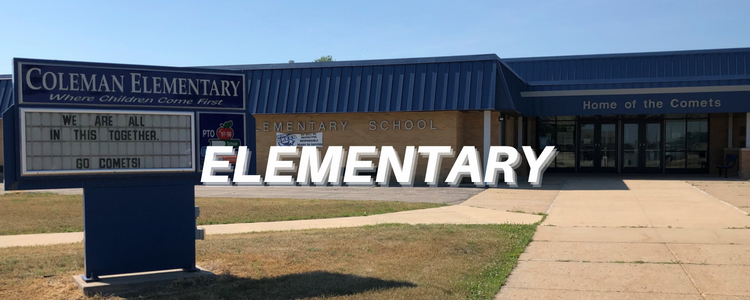 Upcoming Dates & Deadlines
Our next Habit Huddle is coming up on Friday, 4/14!
Our Habit for the Month of April is Habit 6: Synergize.
SPARKS now has a morning program available! If you're a walker or a drop off student and interested in starting the morning program stop by Ms. Lea's office to grab an application. Again, this is for walkers and drop off students only. NO BUSSERS.
Parents: if your student will be absent/tardy due to illness, vacations, appointments, or any other reason, please be sure to always share this with the office, as well as with your student's teacher! The office must know in order to properly mark their attendance.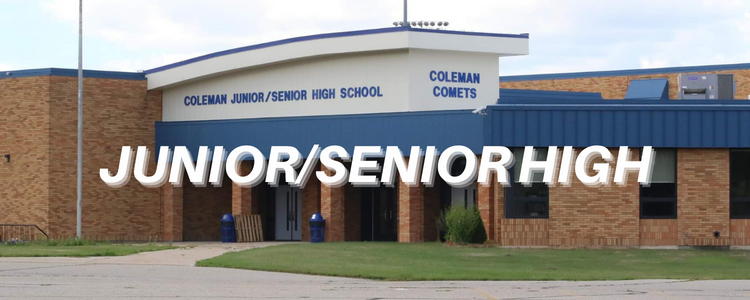 Upcoming Dates & Deadlines
Seniors: you have the day off of school on Wednesday 4/12 to explore colleges and careers.
State testing THIS WEEK 4/10-4/14
ALL students grades 7th-11th will be testing on Wednesday.

Juniors-report to this building tomorrow morning, not to any of your other regular morning classes. Same for Wednesday and Thursday

Room assignments are posted in the hall by the big comet logo, outside of the high school bathrooms. Be sure to find what room you will be testing in.

If you have questions, see Mrs. Zwemmer.
There will be a National Honor Society meeting on Friday, April 14, in the auditorium during seminar.
Any 10th, 11th, and 12th grade students interested in law enforcement are invited to attend The American Legion Youth Cadet Law Enforcement/Student Trooper Program. See Mrs. Hess or Ms. Willoughby for the details. The deadline for applying is May 8th.
Drive Your Tractor to School Day will be Friday, May 12. If you are a 9-12th grade student interested in driving, see Mrs. Zwemmer for a permission slip and more details.

Please remember that pocket knives are not allowed in school. You must leave them at home. If you accidentally forget, please drop it off in the office right away so we can ensure all is safe.
As the weather gets warmer, please remember that we have a dress code in the student handbook.
Skirts and shorts must be mid-thigh length

No exposed torso or undergarments

Over the shoulder portion of any shirt or blouse must be a minimum width of three-fingers - absolutely no "spaghetti straps."
If you are asked to cover up or change, please do so respectfully and maintain the dress code for the rest of the day
Spring sport athletes: Please do not move your vehicles to the staff and bus parking lot after school until all buses are gone.
Anyone interested in working in our IT department, see Mr. Burkhart for more information.
Gene's Automotive is hiring. You can go there to complete an application.
You can order class rings and varsity jackets online at miherffjones.com.
New letter including information on weather, delays, and cancellations, please read! https://5il.co/1kyic
Congratulations to Gunner Staley and his hockey team for winning the MAHA JV State Finals this past weekend. They came back from a 3 to 0 deficit to win 4 to 3!
Middle school students: if your backpack doesn't fit in your locker, you can put it in a bin by the lost and found in the 8th grade hallway instead of the office.
High School Students: if your backpack doesn't fit in your locker, you can put it in a bin outside of Room 13 by the yellow cabinets.
Students: You may not be in the library area without supervision at any time during the day. It is a learning environment, not a social space except when changing classes.
Also, students, after Christmas break, you will not be allowed to just go to your car randomly throughout the day or at lunch. If there is an emergency and you need something from your car, you must have permission from Mrs. Hess, Mrs. Larsen, Coach Klopf, or Deputy Hodges.
Flu and cold season is here. Keeping your hands clean is one of the most important steps we can take to avoid getting sick and spreading germs to others. Many diseases and conditions are spread by not washing hands with soap and clean, running water. The CDC recommends scrubbing your hands with soap and water for 20 seconds.
Please respect our new hat privilege. Do not touch other students' hats. Keep yours on your head. Do not share hats. We don't want to lose this privilege.
We are a closed campus school. That means no student is to leave during the day without parent excusal/sign-out. Also, no students are allowed to leave or be in the parking lot during lunch.
Please keep your space clean: pick up your garbage and throw it away, do not draw on anything other than paper, keep your belongings in your locker.
Students coming from CTE, Ag & Culinary MUST wait in the cafeteria before 3rd hour.
Students are not allowed to walk on the service drive behind the buildings after school lets out, as buses and traffic are trying to flow through there. Students are asked to walk on the sidewalks for the driver and students' safety.
Please do not spray cologne, perfume, body spray, or deodorant in the hallways. There are many people allergic to strong smells, and it can cause problems. Take care of these things at home or in the locker room after gym class.
The student section is for the purpose of cheering in support of and for our team, not against the visiting team.