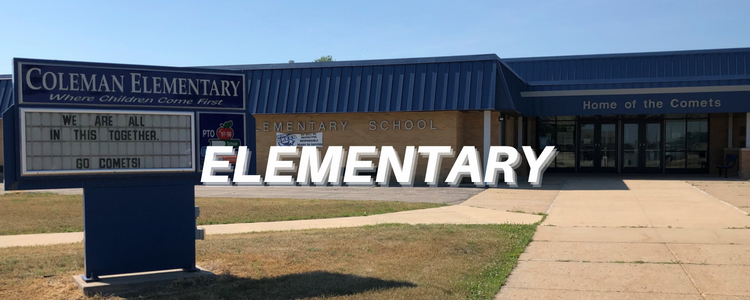 Upcoming Dates & Deadlines
NWEA Testing dates: March 13th-24th
The Habit of the Month for January is Habit #5: Seek first to Understand, then to be Understood!
Message from Mrs. Lagalo: Remember to continue to catch acts of kindness to add to the kindness tree outside of room 18!
Parents: if your student will be absent/tardy due to illness, vacations, appointments, or any other reason, please be sure to always share this with the office, as well as with your student's teacher! The office must know in order to properly mark their attendance.
New letter including information on weather, delays, and cancellations, please read! https://5il.co/1kyic
Students are now able to turn in their "I Spy a Leader" tickets for the chance to be the Golden Gopher announcer for one week, or to be a Pledge Leader at the next Board of Education meeting and receive a certificate. Submit your tickets in the box outside Ms. Larsen's office by the cafeteria.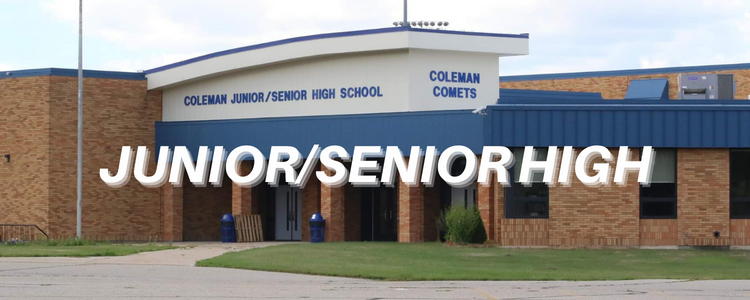 Upcoming Dates & Deadlines
The CTE Showcase from last Thursday has been rescheduled for this Thursday, February 2nd. The bus will leave at approximately 8:15 and return before lunch. If you have any questions, please see Ms. Willoughby.
The Junior class student council members will have a meeting on Friday, Feb 3, during Seminar. We will meet in the auditorium.
Team pictures after school FRIDAY - order envelopes in the office
Senior pictures for the yearbook are due by March 1st. Please email them to paigelynch@colemanschools.net, brooklynnlattimer@colemanschools.net, or ambernehrig@colemanschools.net. If you need help getting your senior pictures taken, please see Mr. Kalitta to discuss getting them done in-house.

Juniors and seniors: If you want to play donkey basketball on February 13, sign up in the library. There are only 8 players per team and you must be 16 years old.
Comet News would like your Snowball dance photos. Please submit all dance photos or videos to jkalitta@colemanschools.net or ask Mr. Kalitta how you can get him those. Have your fun dance pictures star in our next news video.
You can order class rings and varsity jackets online at miherffjones.com.
New letter including information on weather, delays, and cancellations, please read! https://5il.co/1kyic
TUESDAY, 1/24: The 7th and 8th grade boys basketball teams both came away with victories over Carson City last night. The 7th grade team had a nice comeback in a 30-28 victory. The 8th grade team won by a score of 35-34. Parker Klopf led a balanced scoring attack with 9 points. Brayden Wright had 7 points, while Cael Waterman and Asher Hess each chipped in 6 points. Both teams next play tomorrow night at home vs. Vestaburg with the 8th grade game starting at 5:00 Pm.
The Coleman Co-op wrestling team closed up JPC dual meets last week with a win over Farwell 72-12 and a loss to Clare 37-36.
The senior class is at 53% FAFSA completion. Congratulations to Abigail Yancer who won the drawing for 2 Free Prom tickets! Seniors - keep filing your FAFSA for the chance to win the last drawing prize (a Keurig, and coffee pod holder).
The B/C Coop defeated Fulton 66-12, St Charles 66-6, Bridgeport 66-6, Carson City 69-12 and Leslie 45-27. Going undefeated and 5-0 on the day was Dakota Lattimer while Isaiah Biers and Cole Aultman both won matches.
Despite the girl's bowling team's best efforts, they lost the double header against Breckenridge. However, Ash Husted rolled a new personal high with a score of 100, Charisma Gingerich rolled a personal high of 101 and then a few games later rolled a 102, while Sophia Evans rolled the team's highest game of the day with a new personal high of 152. The boys continue to struggle to field a full team. Dawson Haller had a high game of 194 and Jacob Butters tied his personal high AGAIN at 161 (already rolled twice earlier this year).

Attention Students: All backpacks must be kept in your lockers, and your lockers must be closed. No backpacks are allowed in the classroom. If you cannot fit your items in your locker, please put it in the black bin in the office.
Students: You may not be in the library area without supervision at any time during the day. It is a learning environment, not a social space except when changing classes.
Also, students, after Christmas break, you will not be allowed to just go to your car randomly throughout the day or at lunch. If there is an emergency and you need something from your car, you must have permission from Mrs. Hess, Mrs. Larsen, Coach Klopf, or Deputy Hodges.
Flu and cold season is here. Keeping your hands clean is one of the most important steps we can take to avoid getting sick and spreading germs to others. Many diseases and conditions are spread by not washing hands with soap and clean, running water. The CDC recommends scrubbing your hands with soap and water for 20 seconds.
Please respect our new hat privilege. Do not touch other students' hats. Keep yours on your head. Do not share hats. We don't want to lose this privilege.
We are a closed campus school. That means no student is to leave during the day without parent excusal/sign-out. Also, no students are allowed to leave or be in the parking lot during lunch.
Please keep your space clean: pick up your garbage and throw it away, do not draw on anything other than paper, keep your belongings in your locker.
Students coming from CTE, Ag & Culinary MUST wait in the cafeteria before 3rd hour.
Students are not allowed to walk on the service drive behind the buildings after school lets out, as buses and traffic are trying to flow through there. Students are asked to walk on the sidewalks for the driver and students' safety.
Please do not spray cologne, perfume, body spray, or deodorant in the hallways. There are many people allergic to strong smells, and it can cause problems. Take care of these things at home or in the locker room after gym class.
The student section is for the purpose of cheering in support of and for our team, not against the visiting team.