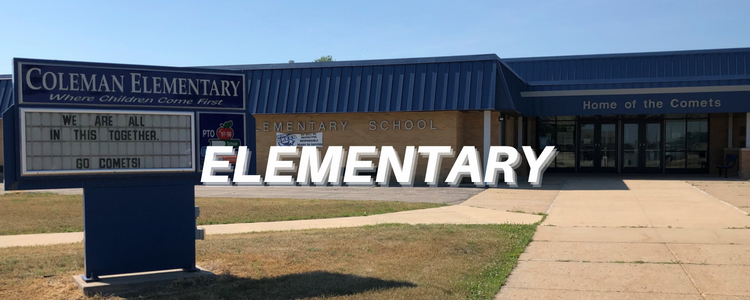 Upcoming Dates & Deadlines
Thursday, December 1st is Leadership Day from 6pm - 7pm at the elementary school!
New letter including information on weather, delays, and cancellations, please read! https://5il.co/1kyic
November's Habit of the Month is Habit #2: Begin With the End in Mind. If you don't know where you're going, how will you get there?
Students are now able to turn in their "I Spy a Leader" tickets for the chance to be the Golden Gopher announcer for one week, or to be a Pledge Leader at the next Board of Education meeting and receive a certificate. Submit your tickets in the box outside Ms. Larsen's office by the cafeteria.
Please turn in emergency forms to the office as soon as possible! We need updated information yearly to ensure we have current contact information and knowledge of allergies/medical conditions in case of emergency.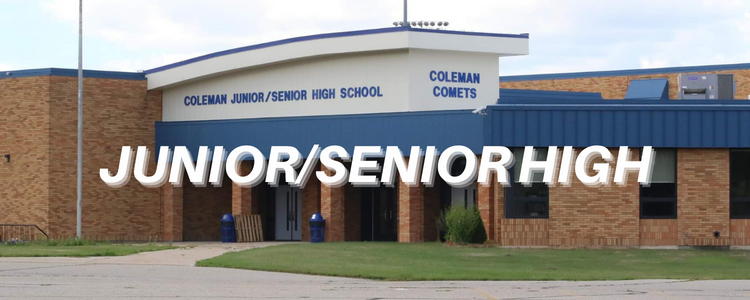 Upcoming Dates & Deadlines
Attention Seniors: If you did not turn in an order for your cap and gown, please place your order before December 10. The Herff Jones Company is our official provider. Orders can be placed on their website, www.miherffjones.com. If you have any questions concerning your order please call their office at (989) 773-1337 or email them at info@miherffjones.com. Do not call the High School Office.
New letter including information on weather, delays, and cancellations, please read! https://5il.co/1kyic
Dual enrollment students, just a reminder that Winter courses are filling up, so if you have not registered for next semester classes, please do so soon! See Ms. Willoughby in the counseling office for questions or help with registration.
Comets, send in your successful hunting photos to be featured in an episode of Comet News. Show off your big bucks and freezer-filling does by sending those to jkalitta@colemanschools.net or finding him and asking him how you can get him those sweet pictures. We want to showcase all successful hunters; send your pictures today!
REMEMBER: If your emergency form is completed and just sitting in your locker, please turn it in to the office immediately. If you have not turned one in yet, get it done as soon as possible.
There is a sign-up for dance team interest in the office. Any questions, see Mrs. Tallman or Ms. J.
Snow Snake is looking for potential Jr. Ski or Snowboard Instructors. If you are 14-17 years of age and interested in being a ski or board instructor, Snow Snake would love to have you. Just think, making money to do what you love! See Mrs. Hess if you are interested.
The Midland Area Community Foundation scholarships are open! Seniors, this is your best opportunity for local scholarships! The application takes about 15 minutes, once you submit the application you have applied to over 250 scholarships in Midland County! These scholarships can be applied to colleges, trade schools, and beauty schools!
Seniors - Now is the time to start your FAFSA! If you plan to attend a college, trade, or beauty school you MUST file the FAFSA. Email Ms. Jacobs for help completing this application!
Students and families looking for help paying for college are encouraged to register for a Virtual College Financial Aid Night. Participants will be able to gather information on the following financial aid topics such as FAFSA application and scholarship resources. All sessions are free of charge. Please see Ms. Willoughby in the counseling office for more information on how to register
College representative visits have been posted. 11th & 12th graders can sign up to attend outside Ms. Jacobs office.
Last year's yearbooks are available for sale in Room 122 for only $45. Find Mr. Kalitta for additional information or send him an email at jkalitta@colemanschools.net. Again, yearbooks are for sale: see Mr. Kalitta.
Flu and cold season is here. Keeping your hands clean is one of the most important steps we can take to avoid getting sick and spreading germs to others. Many diseases and conditions are spread by not washing hands with soap and clean, running water. The CDC recommends scrubbing your hands with soap and water for 20 seconds.
Please respect our new hat privilege. Do not touch other students' hats. Keep yours on your head. Do not share hats. We don't want to lose this privilege.
We are a closed campus school. That means no student is to leave during the day without parent excusal/sign-out. Also, no students are allowed to leave or be in the parking lot during lunch.
You may not go to the parking lot during the day without permission and signing out in the office. This is only if you are leaving for the day with parent permission or are quickly grabbing something. You should not be leaving, going with a group of students to your car, or hanging out in your car during the day.
Please keep your space clean: pick up your garbage and throw it away, do not draw on anything other than paper, keep your belongings in your locker.
Students coming from CTE, Ag & Culinary MUST wait in the cafeteria before 3rd hour.
Students are not allowed to walk on the service drive behind the buildings after school lets out, as buses and traffic are trying to flow through there. Students are asked to walk on the sidewalks for the driver and students' safety.
Please do not spray cologne, perfume, body spray, or deodorant in the hallways. There are many people allergic to strong smells, and it can cause problems. Take care of these things at home or in the locker room after gym class.
The student section is for the purpose of cheering in support of and for our team, not against the visiting team.