Our elementary school students had the opportunity to show off their leadership skills on Friday, June 3rd. Following an outdoor picnic with family members, students and their families walked to the track for the Leadership Day ceremony.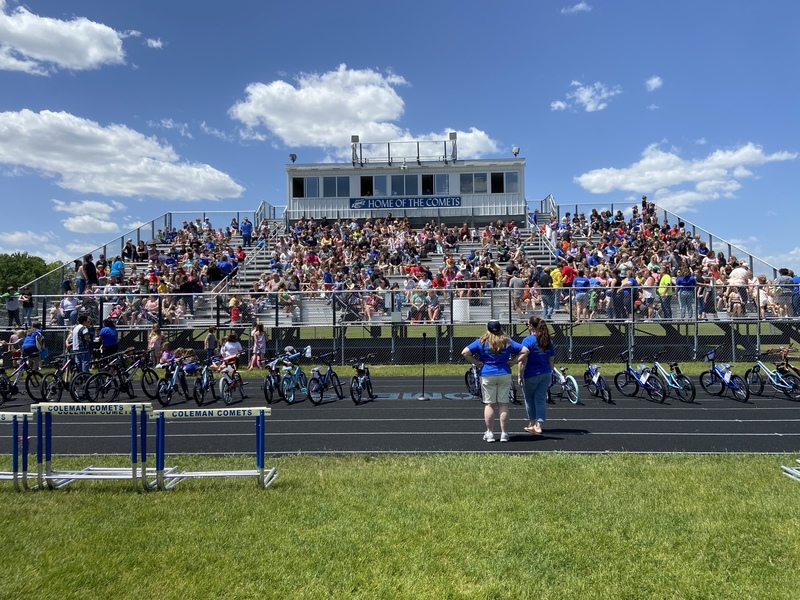 As everyone filtered into the bleachers, Mr. Nick was in the Press Box acting as DJ. The Kidz Bop was keeping everyone fired up!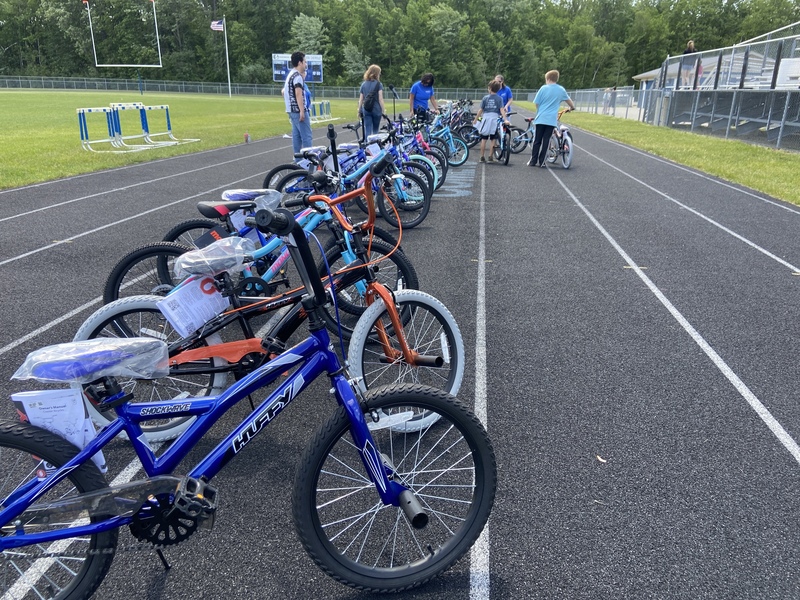 Thank you to Maier and Associates for your generous donation of bicycles for the children! We were able to surprise our student leaders with bikes, two per classroom. Mrs. Duran helped us to secure the donation. Mr. Huss, Mr. Waddington, and Mr. Jim helped to transport and set up the bikes on the track. And Mr. Dean Retzloff donated a repair to a bike so every student would have a working bike on leadership day! Thank you to everyone for the help and support!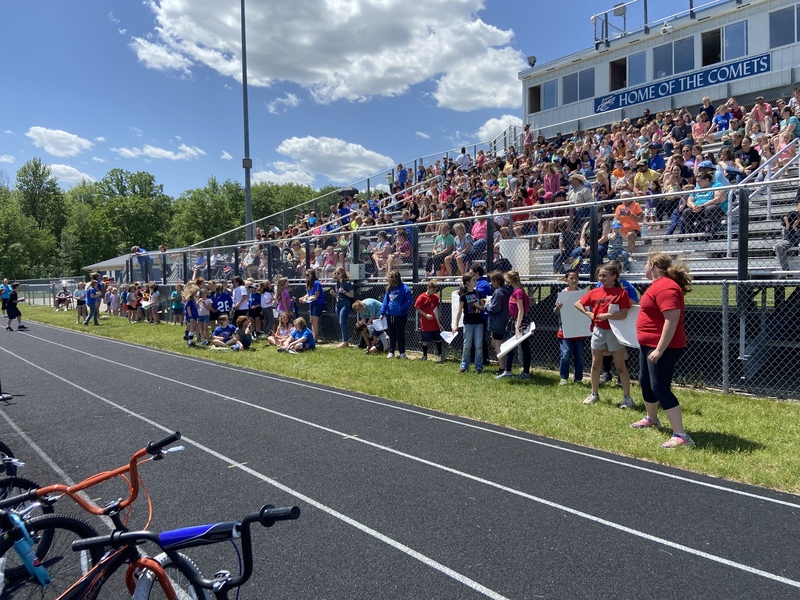 Each classroom/grade had a presentation planned based on one of the '7 Habits' from their Leader in Me training. Pictured here are the students lined up with their presenters and their posters. Some of Mrs. Winslow's speech students helped introduce speakers and read off the names of winners. Every student did such a great job with public speaking, saying things clearly and loudly enough for everyone to hear.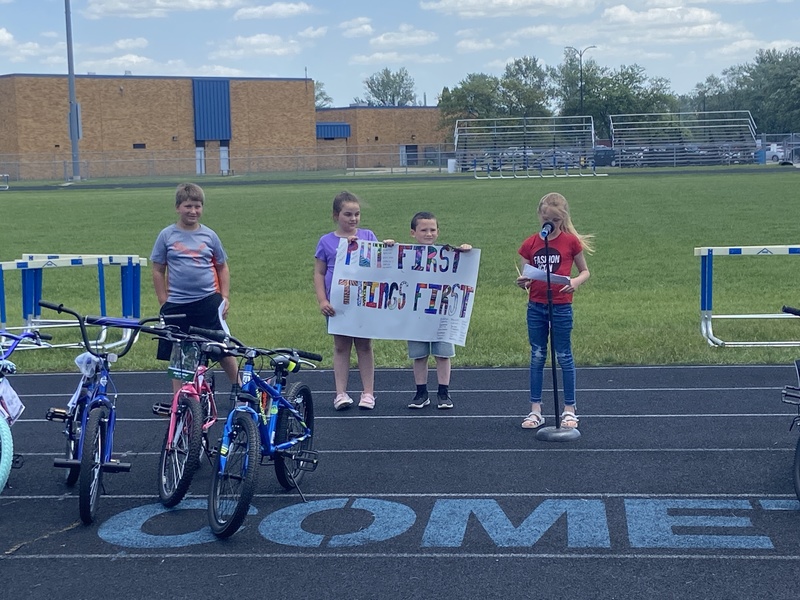 Here are some photos of the posters and presenters from each class!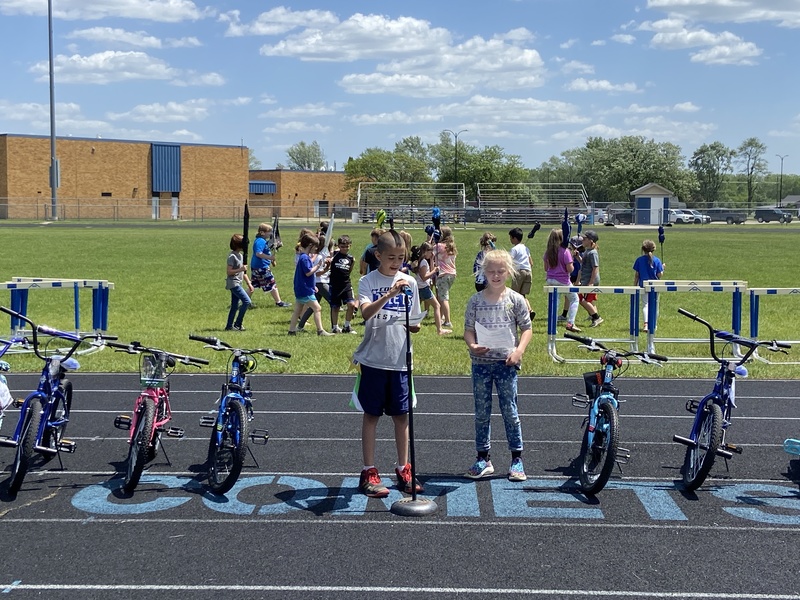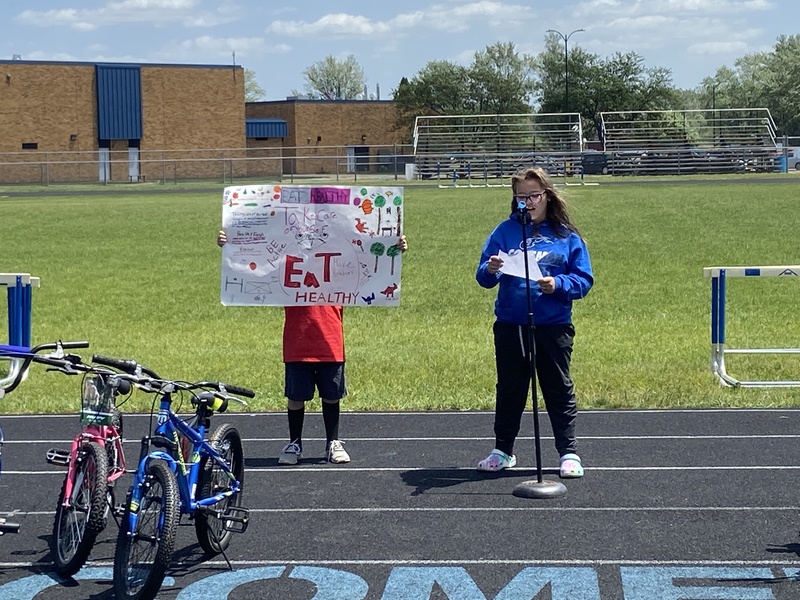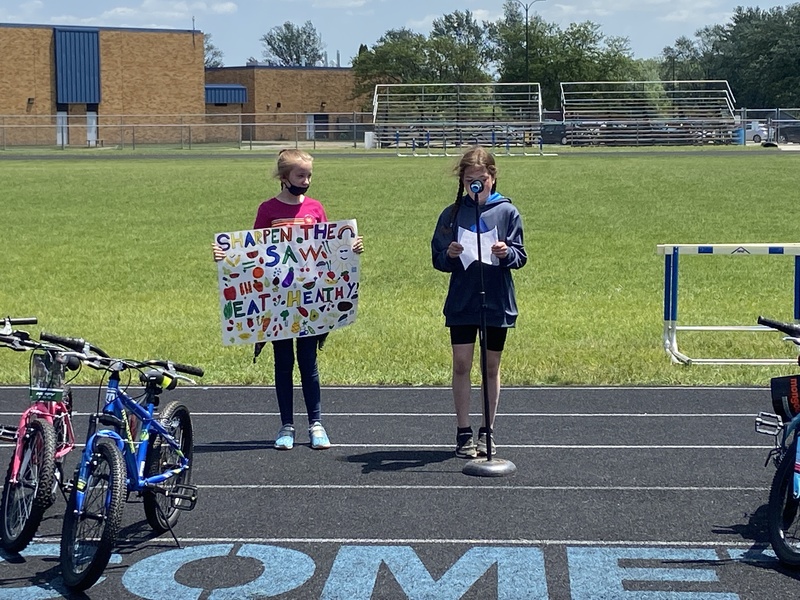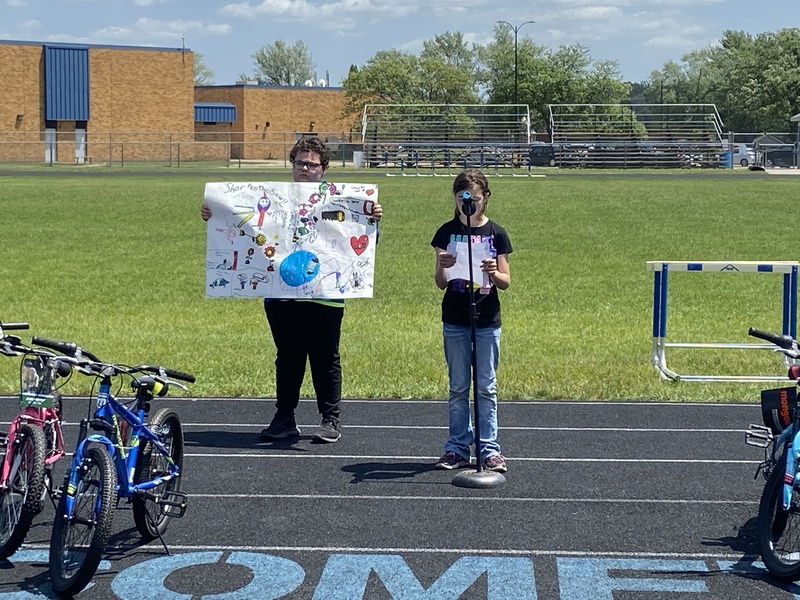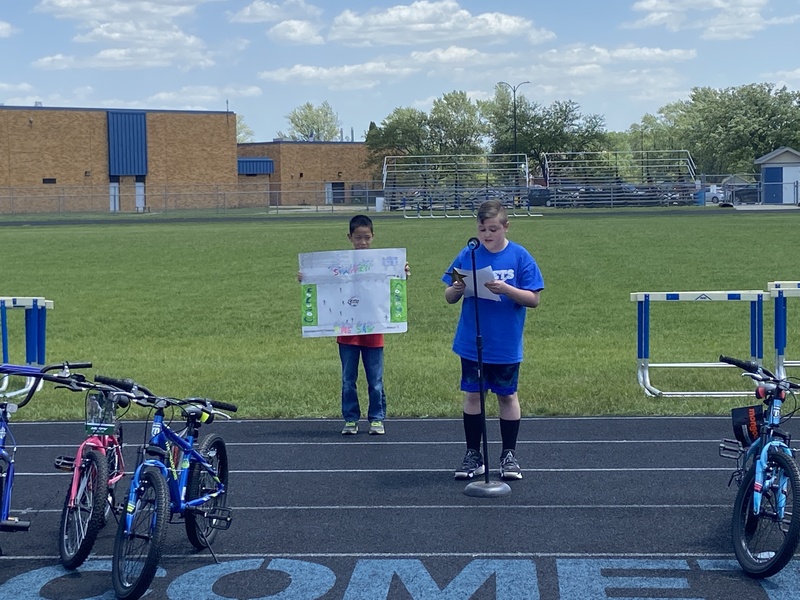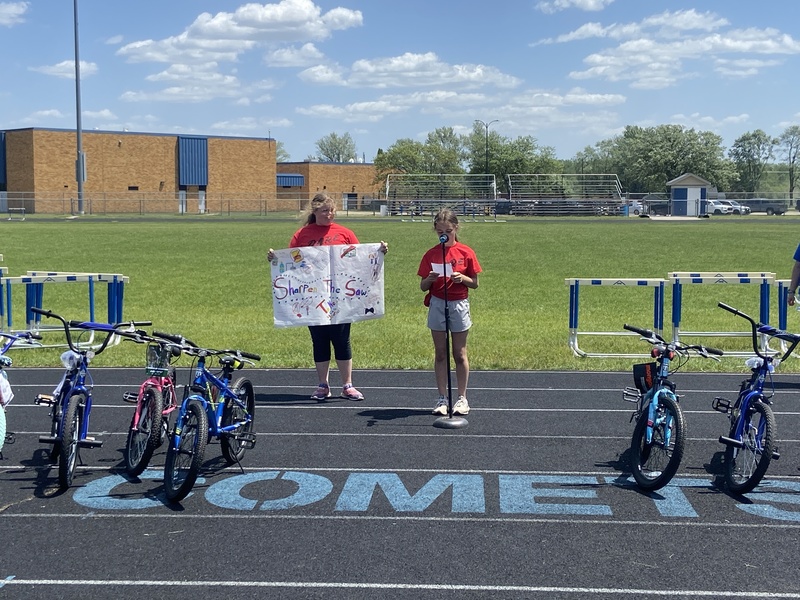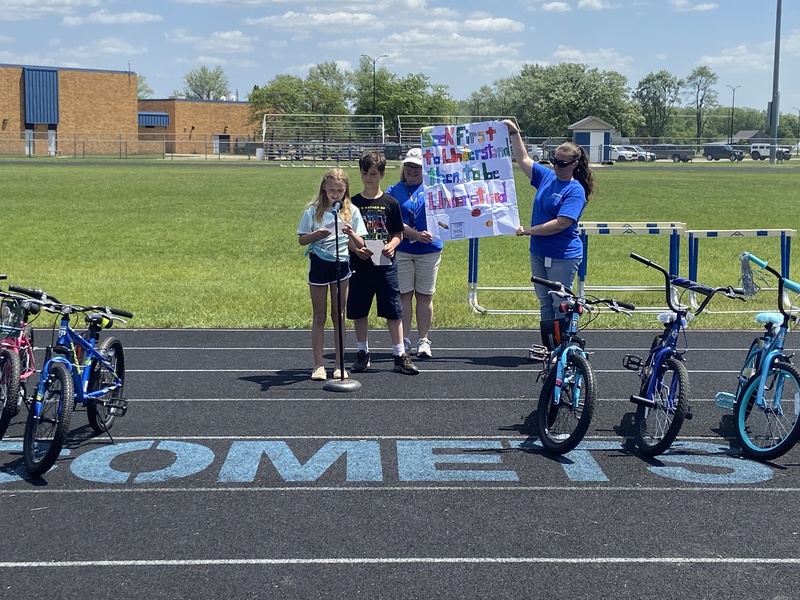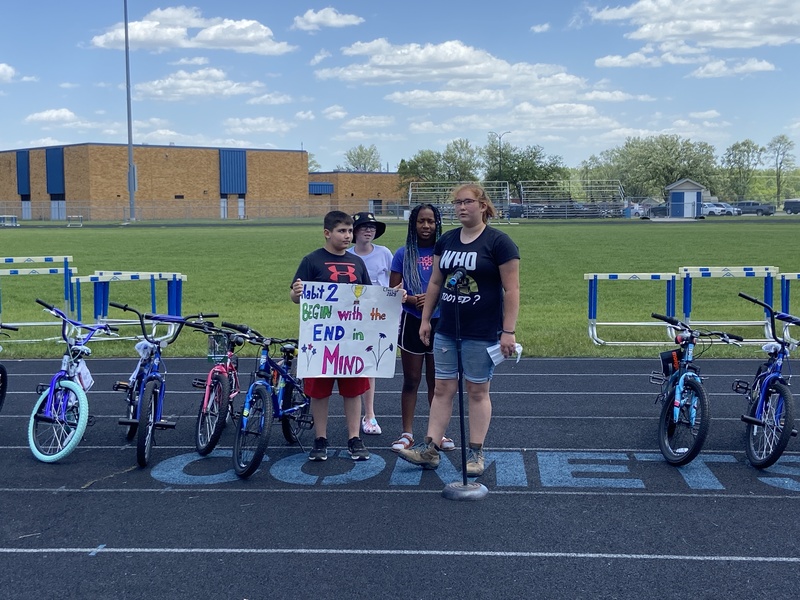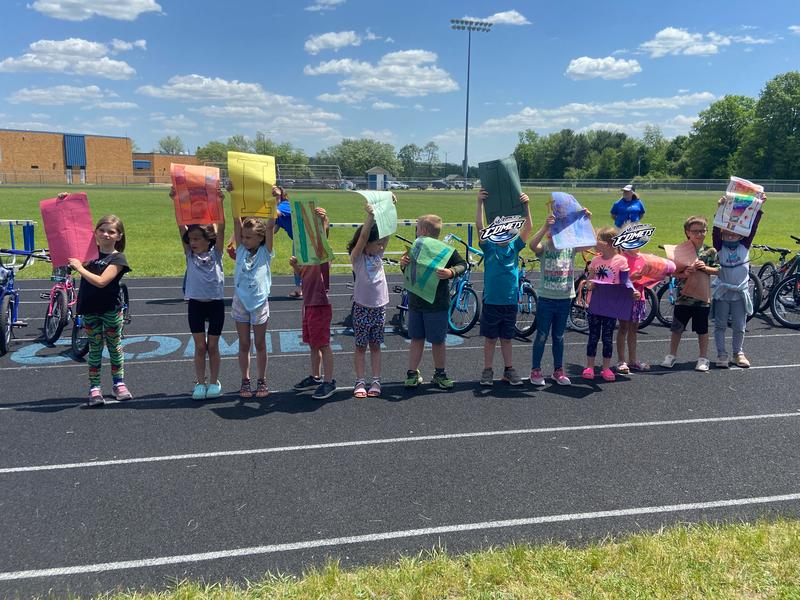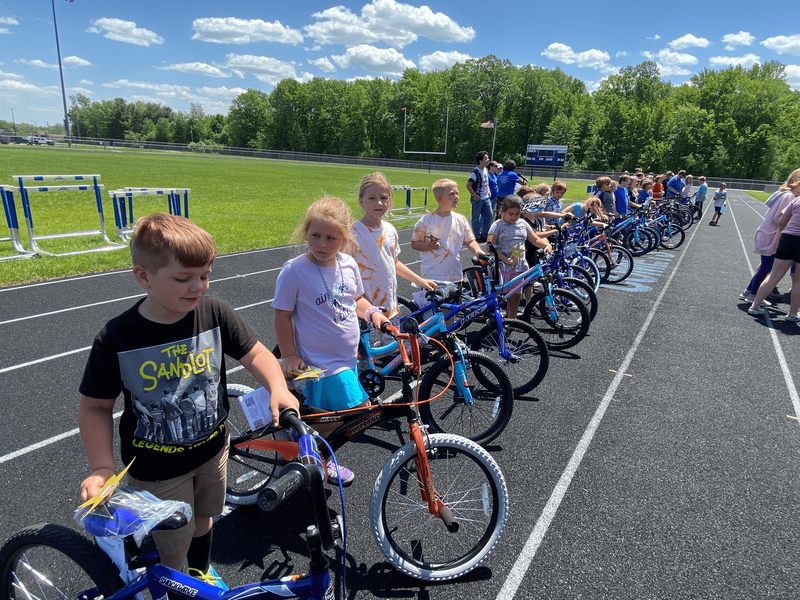 Our winners were randomly drawn from a list of our 'Habit Stars': students that get nominated by their teachers throughout the year for presenting leadership skills in their classroom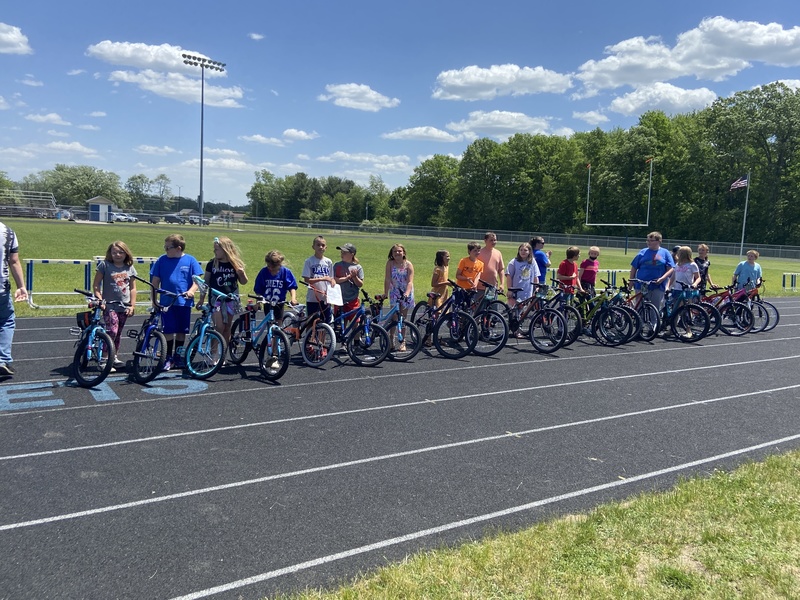 The winners were:
Mrs. Moore's class: Paisley Hess and Marshall Embrey
Mrs. Staley's class: Jacob Huber and Briseis Rodriguez
Ms. Bohn's class: Klaira Dankert and Jayce Searight
Ms. Infante's class: Charlee Guza and Olin Allen
Ms. Lovejoy's class: Rylan Dasher and Weston Stark
Mrs. Hintz's class: Jayse Yancer and Dakota Werth
Mrs. Price's class: Lilly Taylor and Hunter McNally
Mrs. Brownlee's class: Brooklyn Cozat and Ramsey Methner
Mrs. Young's class: Lillian Sunderman and Max Jenkins
Mrs. Mutton's class: Mariah Burns and Hunter Clark
Ms. Lund's class: Sophie Ellison and Wyatt Rice
Mrs. LeFevre's class: Brystal Berthume and Jakob Buchner
Mrs. Wood's class: Leyana Thomas and Cody Cole
Mrs. Klopf's class: Dezert Letson and Rocky Cole
Mrs. Lynch's class: Regan Dashner and Caleb Stillwagon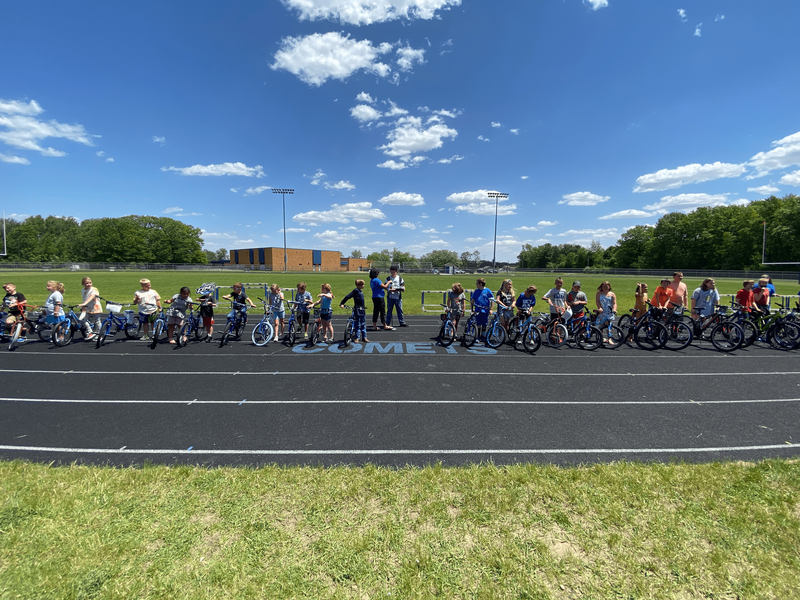 The students were all so happy and surprised to win a bike!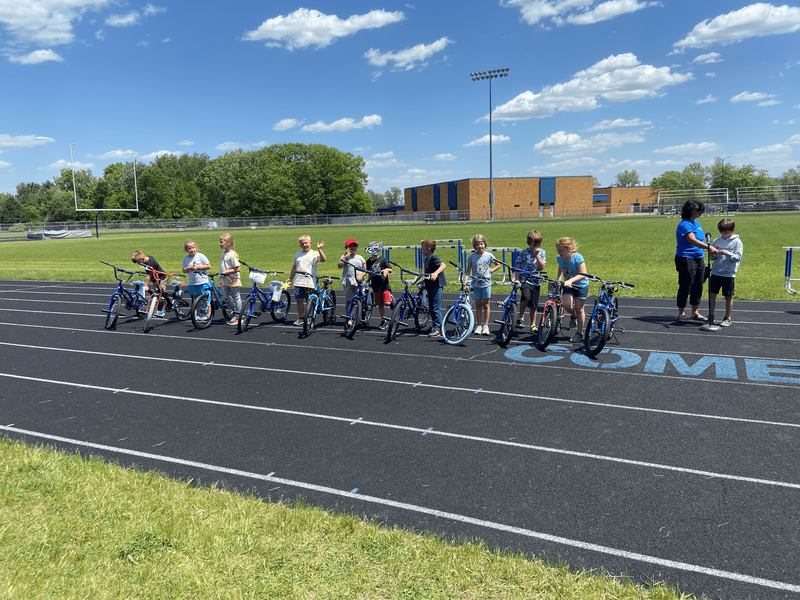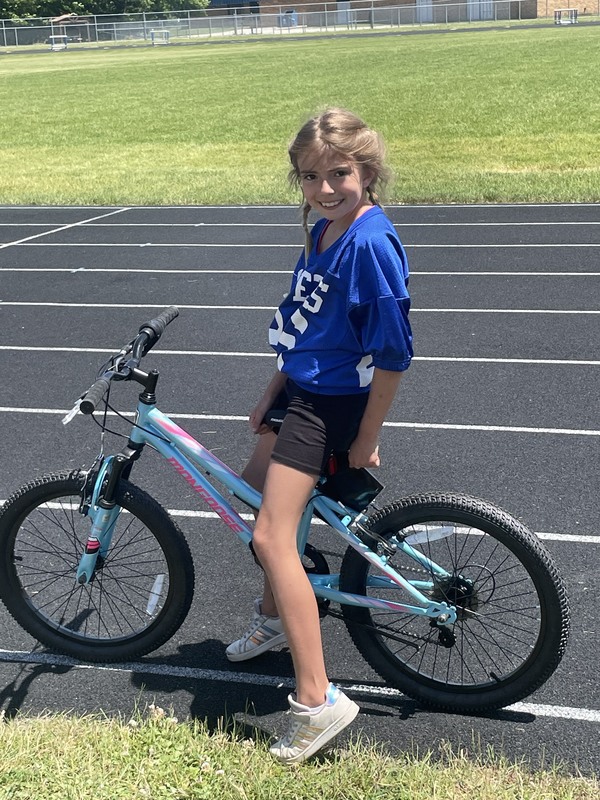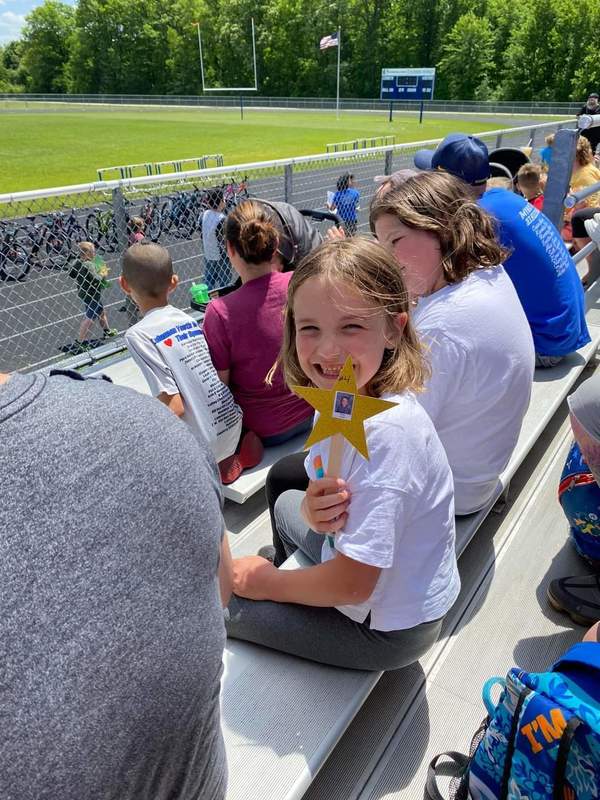 Some pictures from the bleachers and the family picnics!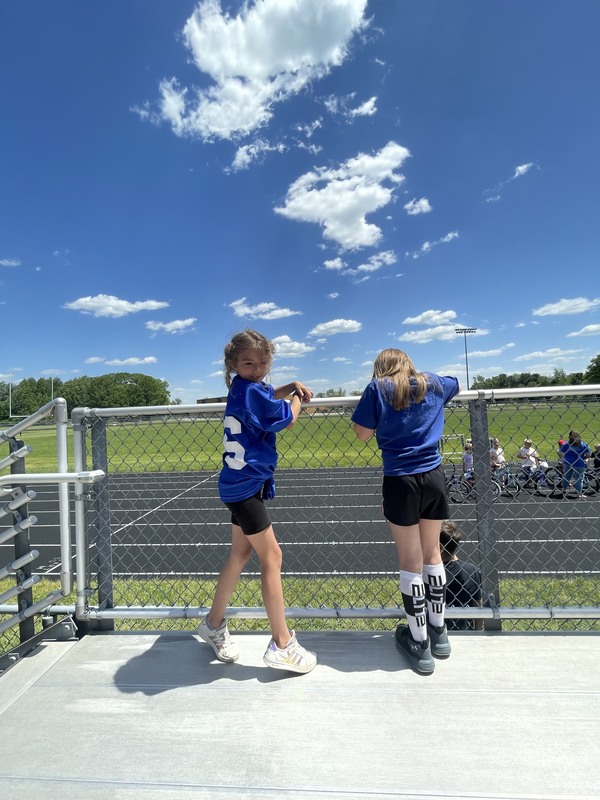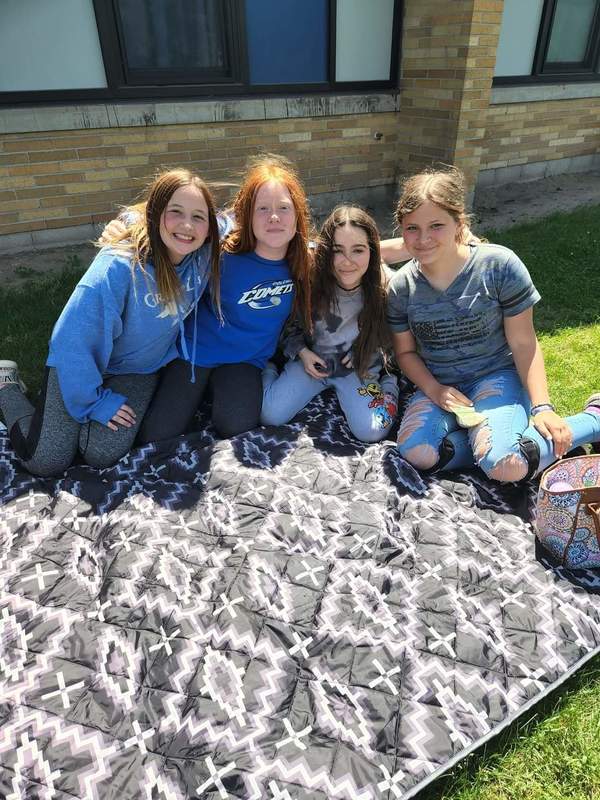 Thanks again to those of you that helped plan the event, those that contributed in getting the bikes, and the student leaders that stood up in front of everyone and presented! It was such a fun day -- we're looking forward to seeing how our students can be leaders next year, too!