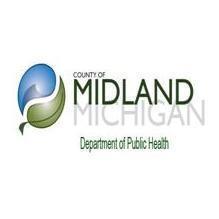 Hearing/Vision Clinic
Laurie Bell
Thursday, July 30, 2020
Clinic Dates
Thursday, August 20, 2020
Friday, August 21, 2020
Monday, August 24, 2020
Tuesday, August 25, 2020
Wednesday, August 26, 2020
Thursday, August 27, 2020
Friday, August 28, 2020
Appointments are scheduled from 8:30AM-4:30PM

If your child has been screened for hearing and vision at their preschool or at the health department between the ages of 3 and Kindergarten Entry, please call to have a copy of your child's record faxed to you or the school.

CALL 989-832-6673 TO SCHEDULE
You MUST have an appointment to have your child's hearing and vision screened. When you call to schedule we will ask for your child's date of birth, your address, and a contact phone number.