After listening to the community input at 8 different meetings over the past 2 years, reading through every survey submitted of the 2500+ sent in paper and electronic form . . . we are ready to reveal our new, adjusted bond proposal for 2023 based on that crucial information! Much of the information is below.
Community Forums are also taking place at the Jr./Sr. High on :
March 1st 5:30 p.m.
March 8th 3:30 (Rm. #135) & 6:00 p.m. (Auditorium)- Talking points for those willing to share detailed information with the community are encouraged to attend)
March 9th 7:00 p.m. tours and information offered prior to the Community Watch Party
March 23rd 6:00 p.m. (Auditorium).
For more information, fill out the Inquiry Form in the link below.
Included in this bond:
Jr./Sr. High School projects

Cinder block and drywall building materials versus hollow divider walls to increase safety

Replace all windows for increased safety

Complete renovation of Jr./Sr. instructional spaces and gym locker rooms through reconfiguration and recapture of current space to increase the number of classrooms, instructional support and storage spaces

Addition of 2 classrooms to "square" building and add more instructional areas

Enclose media center to recapture space that provides for a secure and quiet work environment

Replacement of pavement in 2 parking lots

Replacement of student lockers

Updated electrical and HVAC including air conditioning and uni-ventilators original to the building

Instructional Technology

Minor renovations of current auditorium (stage, seating, carpeting, auditorium

Buses

Removal of wooden bleachers in gym

Minor renovations of kitchen, cafeteria

Complete renovation of high school bathrooms
Difference in May 2023 proposal compared with August 2021: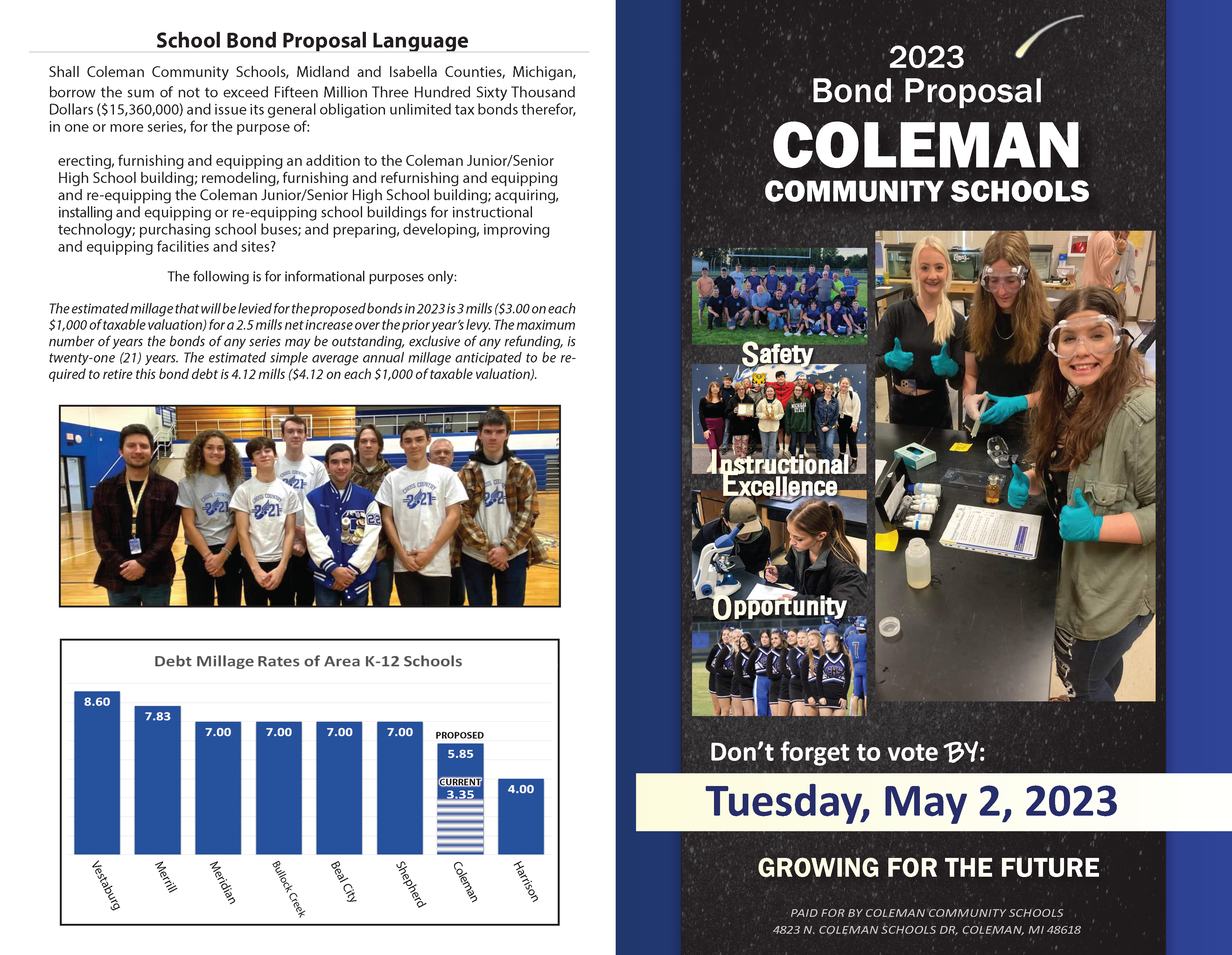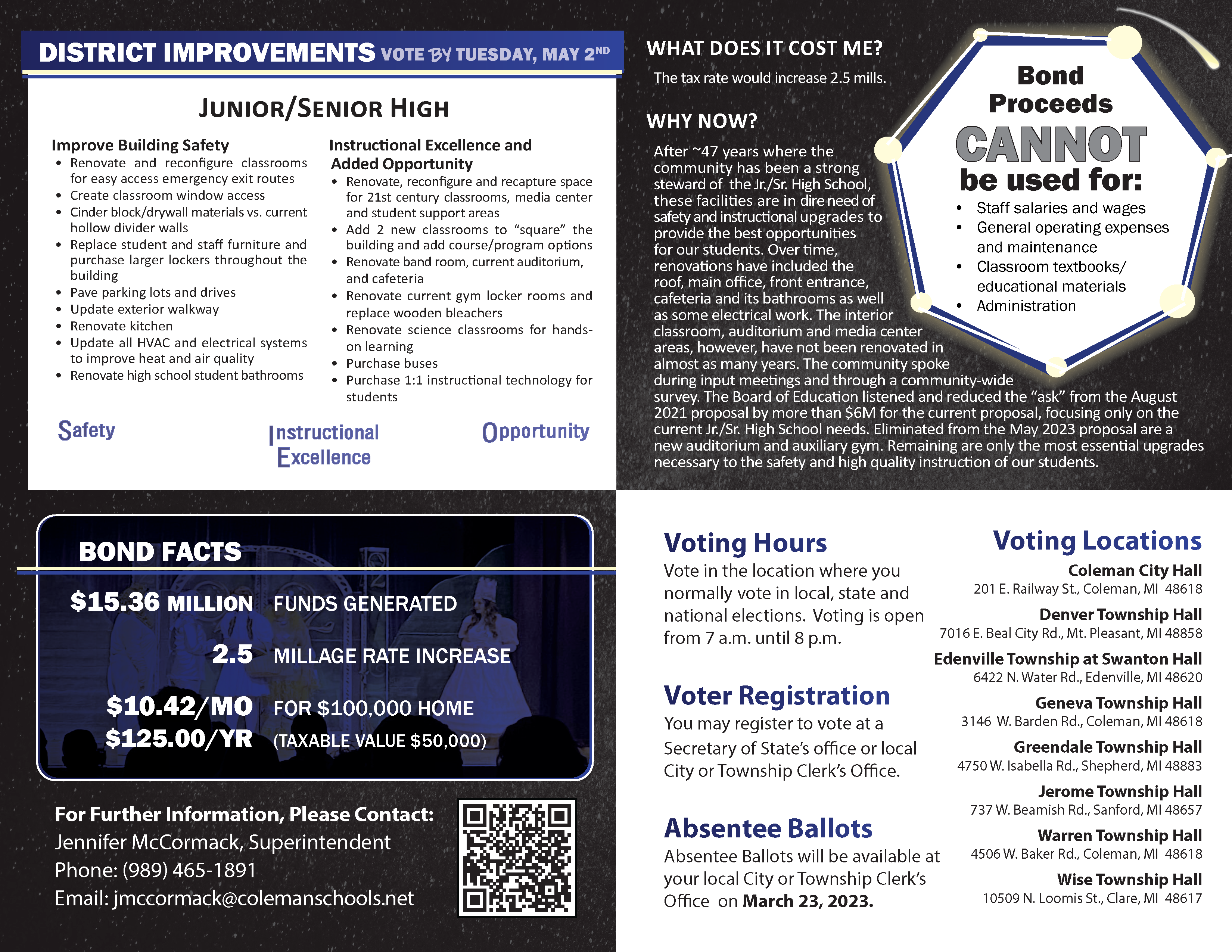 https://vimeo.com/showcase/10209554
Open this link to learn about our plans for:
Student lockers

Science classrooms

All other classrooms

The media center

Bathrooms

Locker rooms

Univentilators

Offices
Or, check out the link to take a virtual tour of the school!
Project Info/Scope/Design

2022 Michigan Homestead Property Tax Credit
Households that pay homestead property taxes greater than 3.2% of their annual income may be eligible for Michigan's Homestead Property Tax Credit. Eligible households may deduct up to 60% (up to 100% for senior citizens, please see the senior credit table below) of the millage increase cost up to a $1,600 Homestead Tax Credit limit. The eligibility for the credit begins to decrease after household income exceeds $54,001 and ends completely after the household income exceeds $63,001. Please see below the general reduction table and senior credit table below: